Sumpvee V4.18 Promaster Custom Camper Van Rental
The Sumpvee Version 4.18 custom camper van rental is the larger of two Ram Promasters available from 828Campervanrental.com. It is a Ram Promaster 3500 EXT featuring 21″ of total length and full custom conversion inside. Amenities include full galley kitchen, indoor plumbing, single source heat and solar for that off-the-grid, no-campground-required experience. . . read more below or click here to book this van now!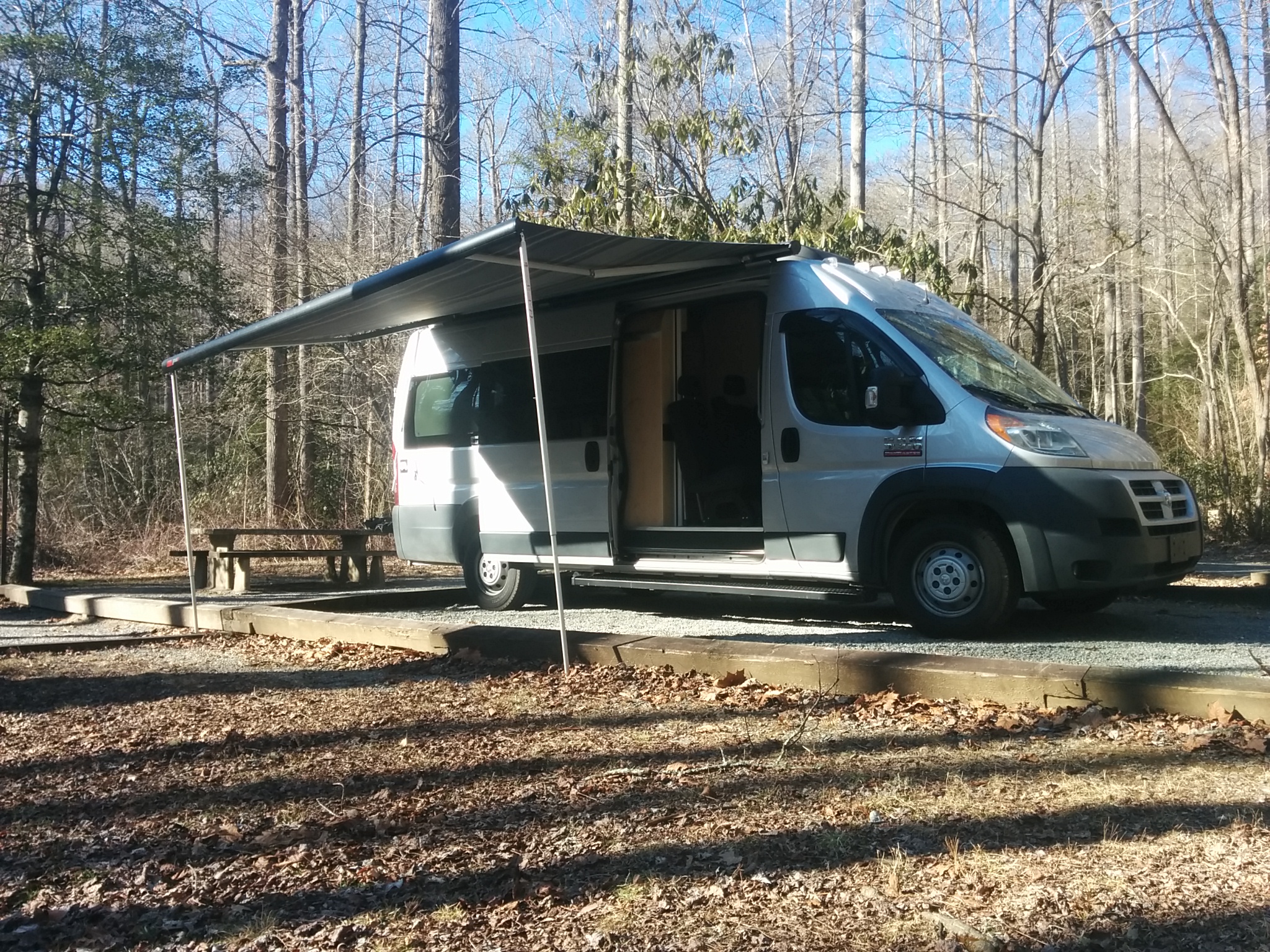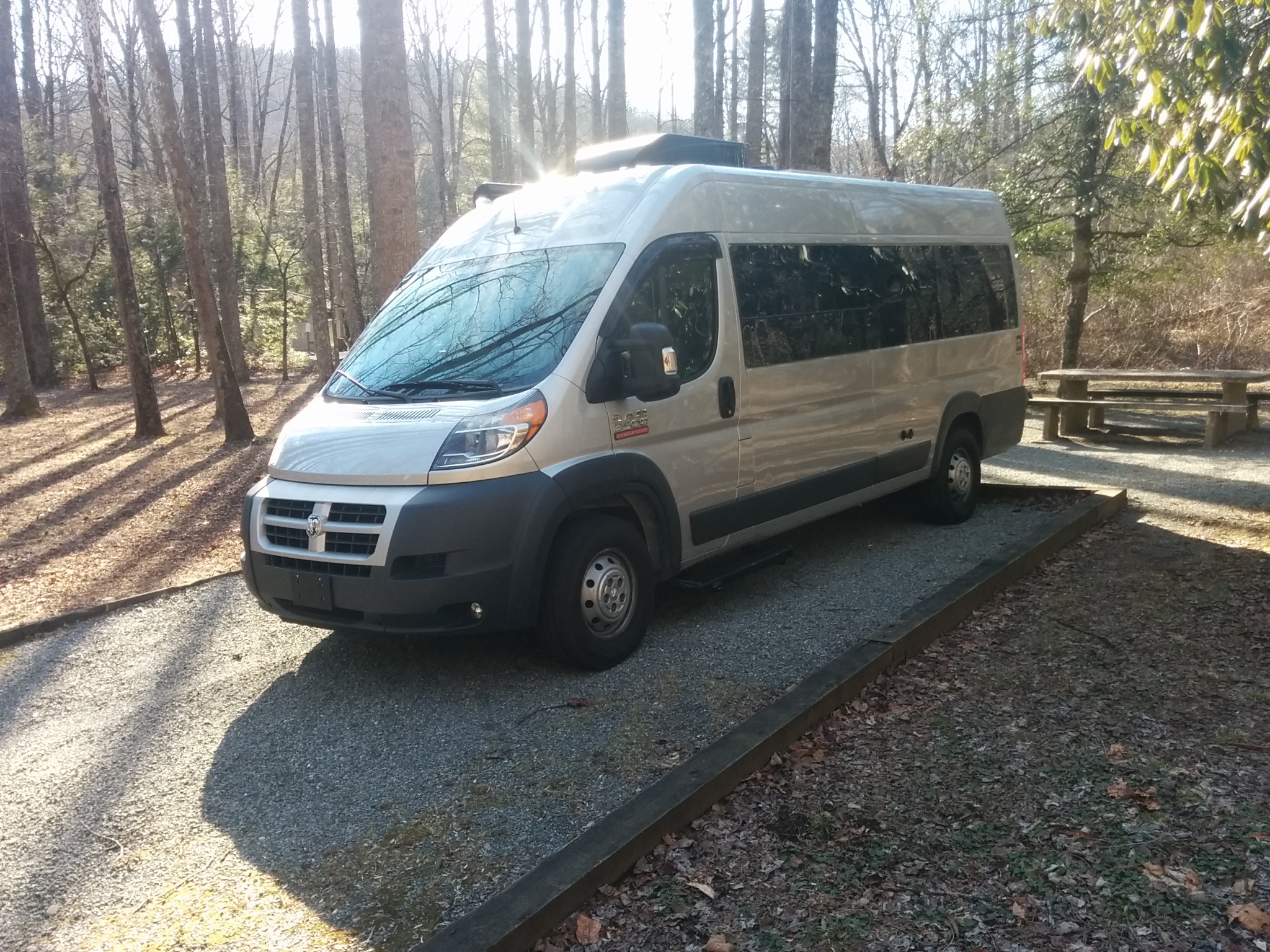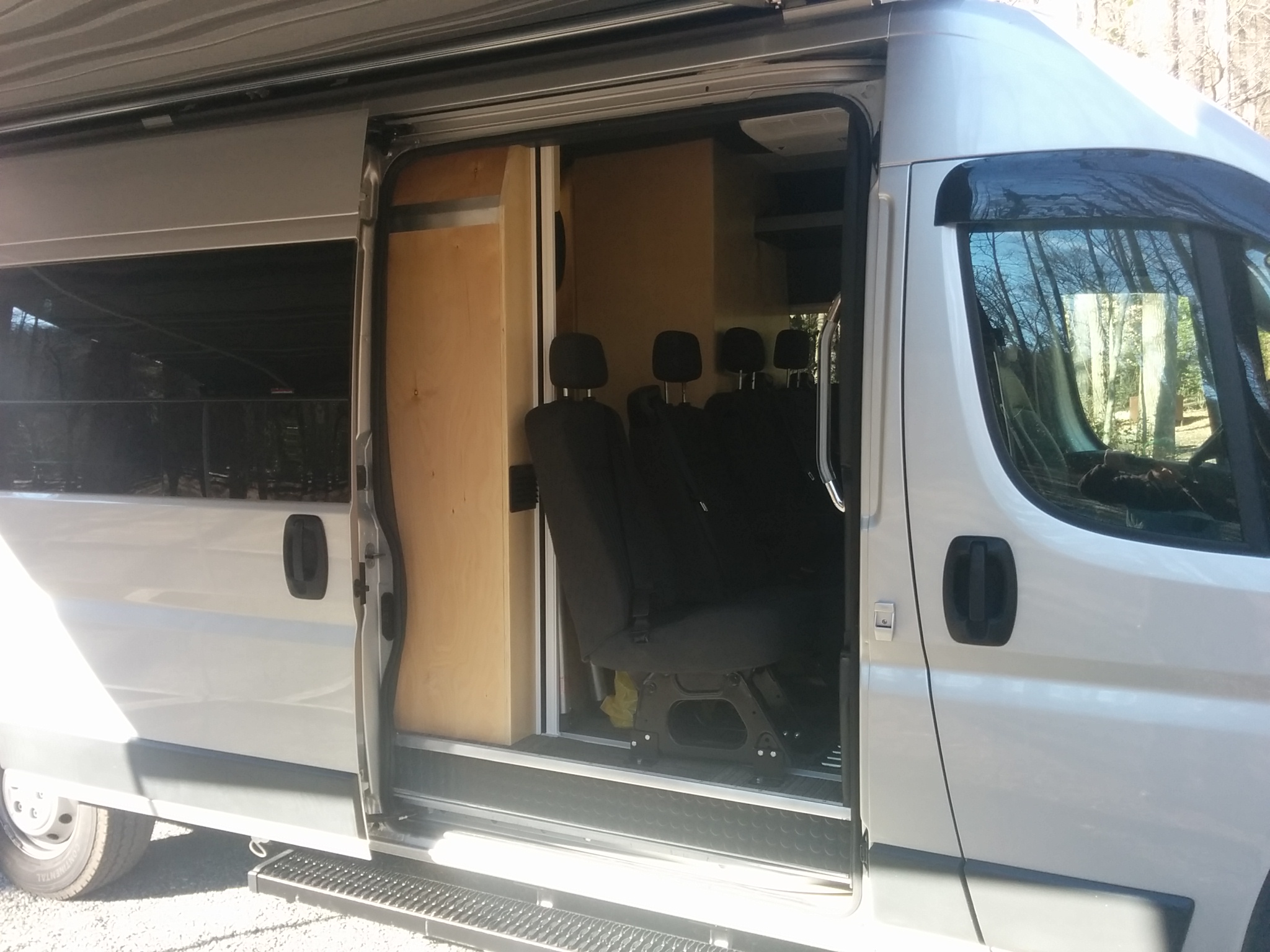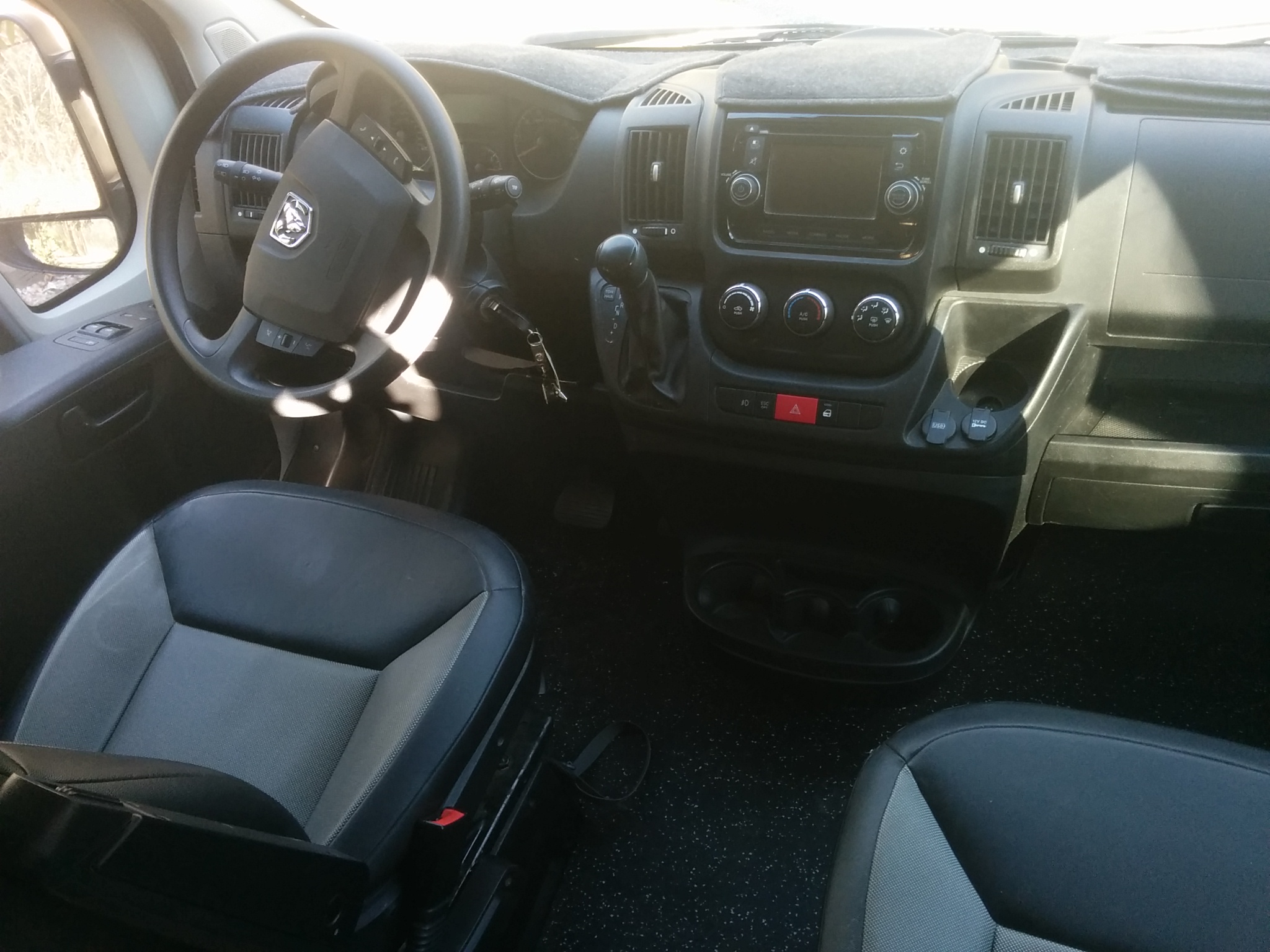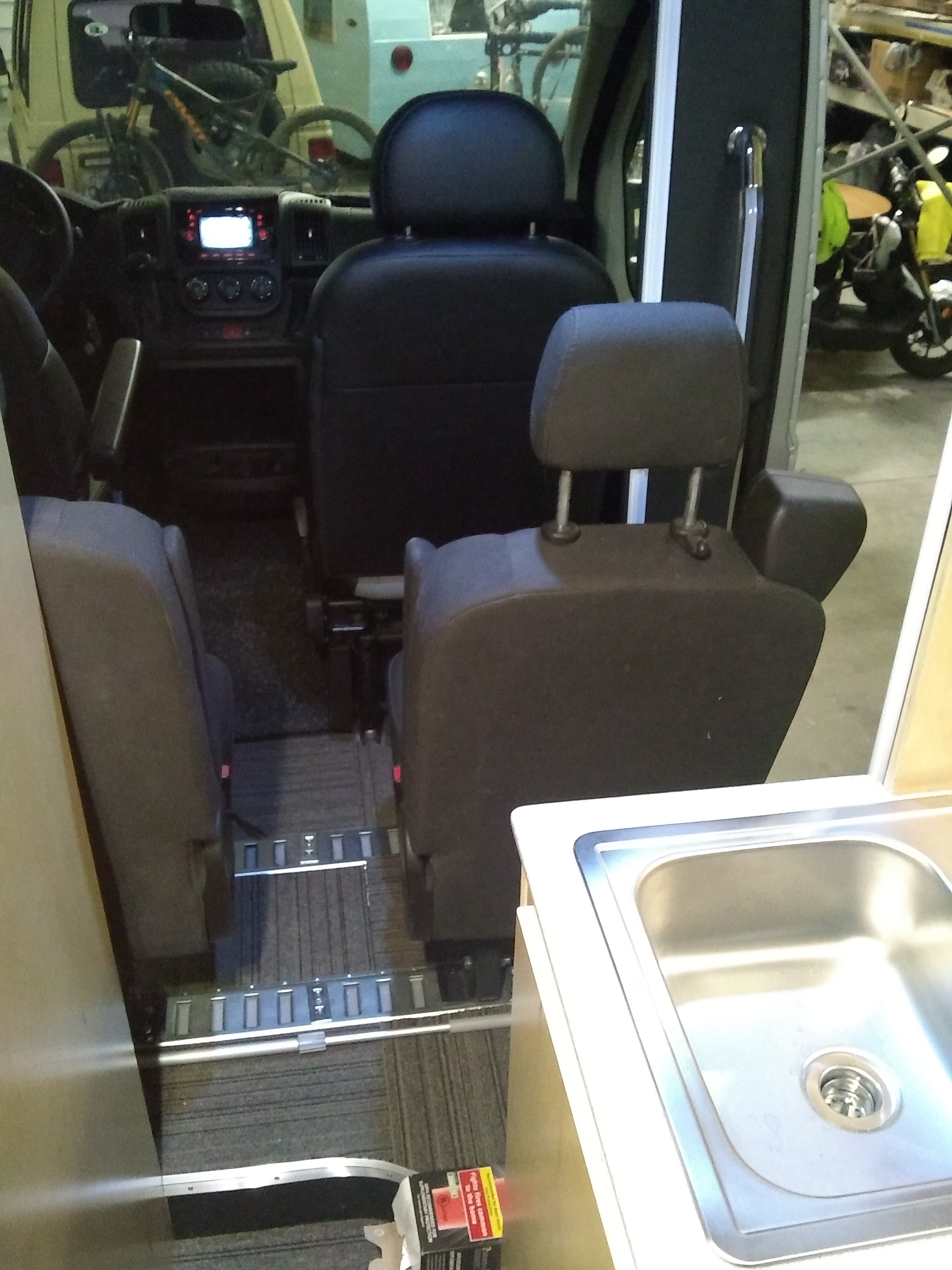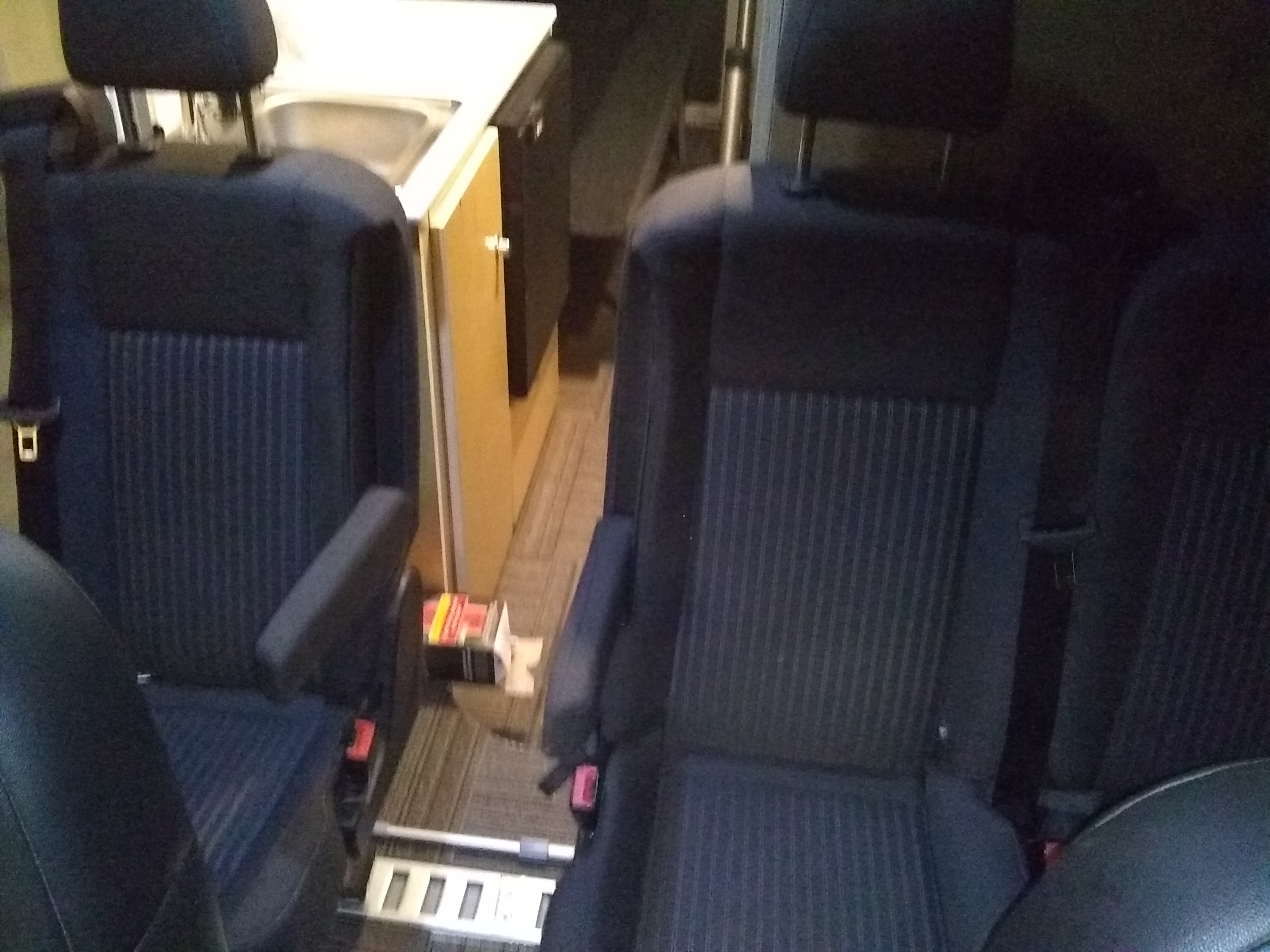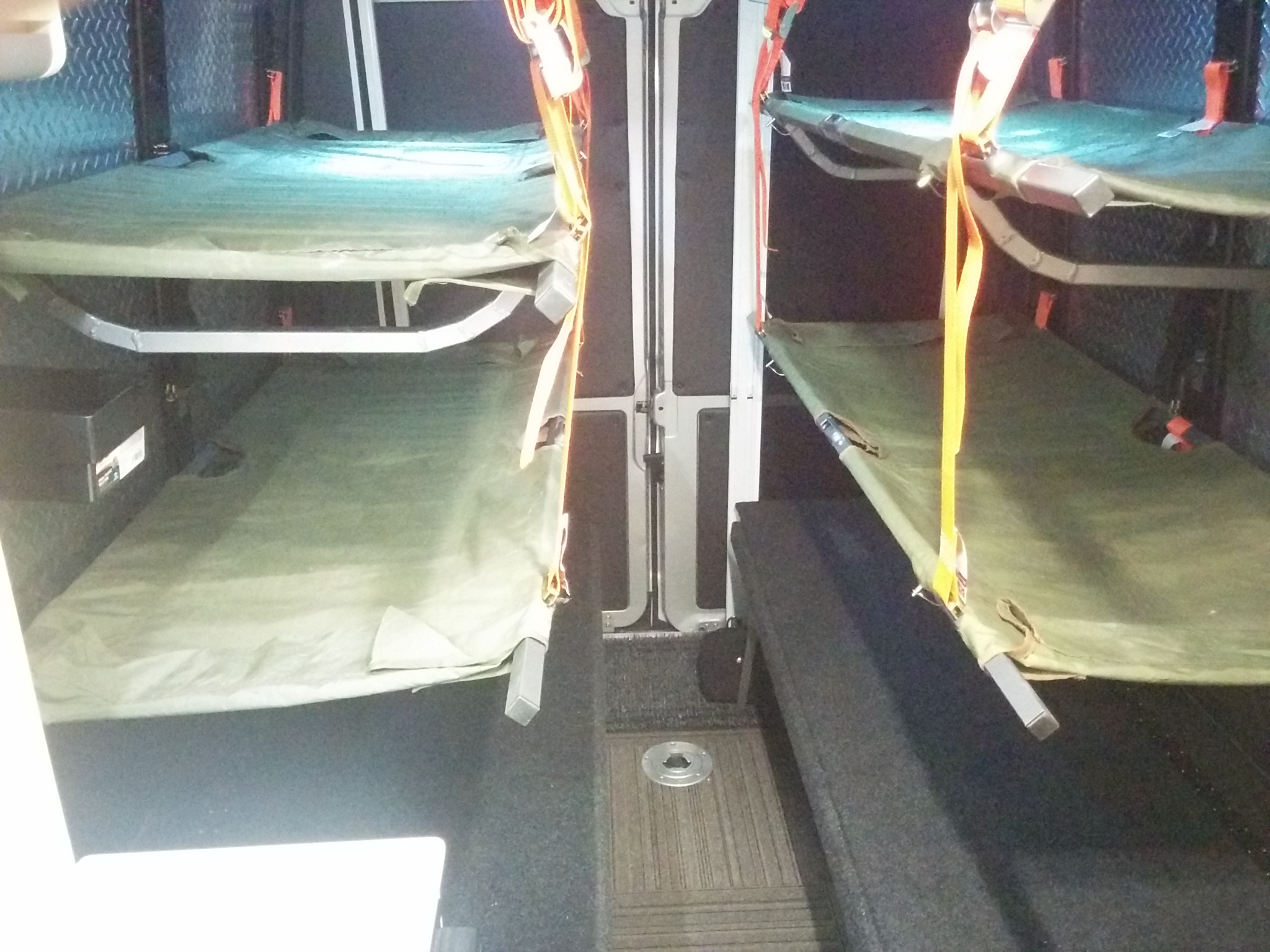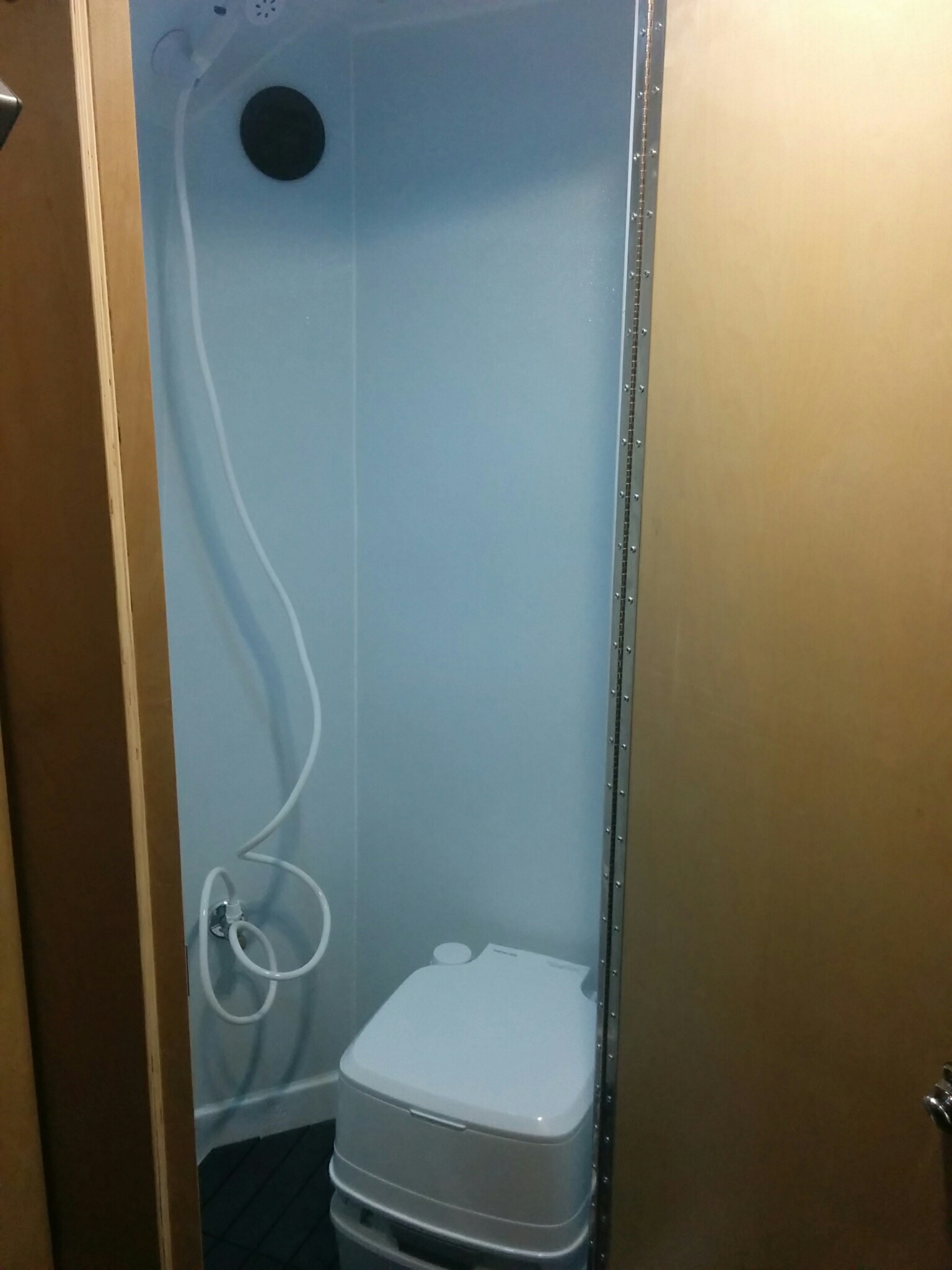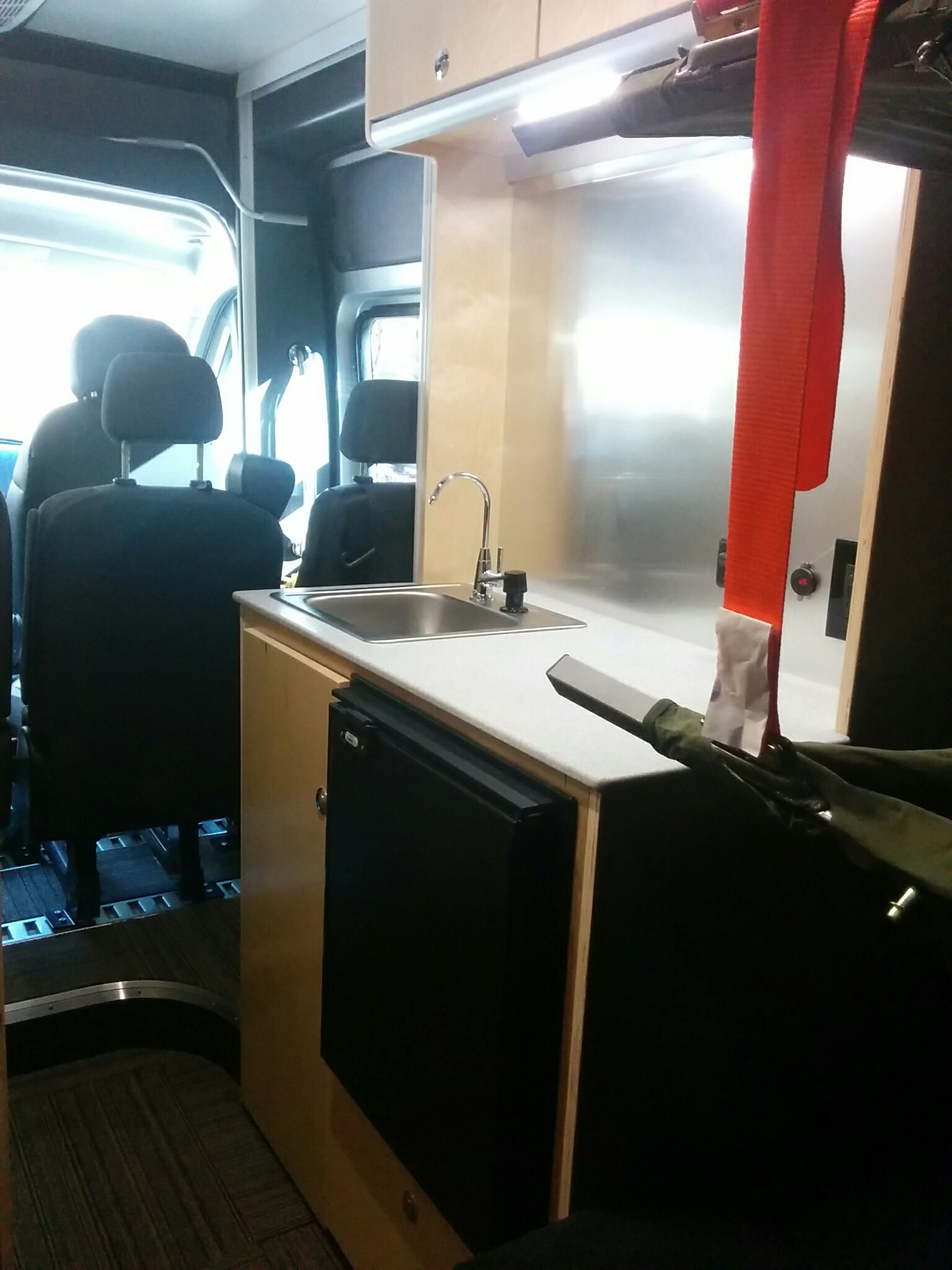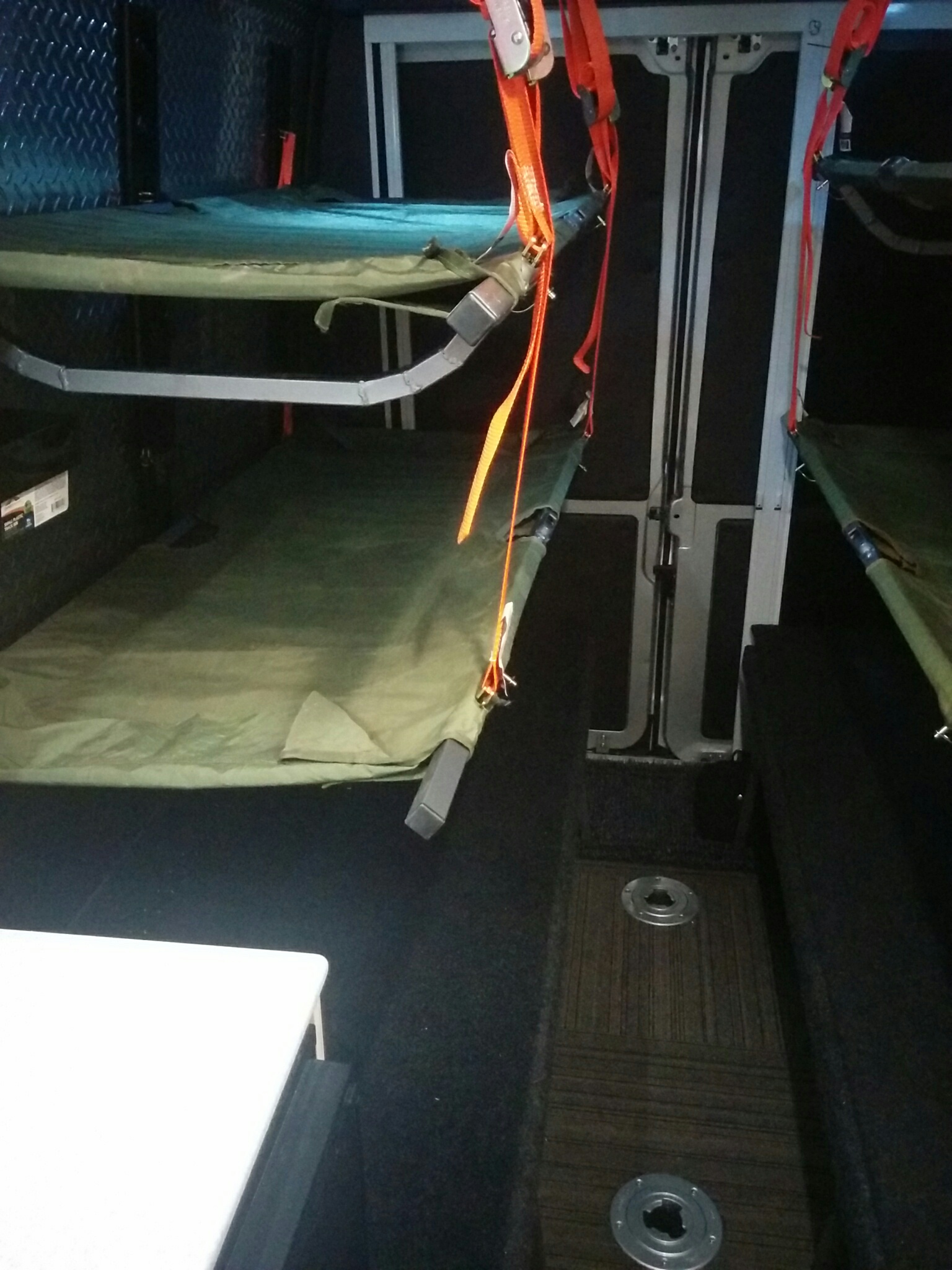 This custom camper van rental is a Class B vehicle featuring European styling. It is set up to operate independently of camp grounds and shore connections (connections are still included). It features a full galley kitchen and seating area which converts to sleeping platforms. The seating area also include a table with room for four as well as heat and air-conditioning. Power systems are backed by a full solar system and batteries.
Air conditioning/heater
Solar
Indoor Plumbing, kitchen sink, toilet
Galley Kitchen, table seats four
Refrigerator
Indoor and outdoor shower facilities
Ceiling fan, ventilation
Awning
Tow Hitch
Bike rack
Back up camera
Ample storage
Sound system w/ smart device/USB inputs
Pet friendly
Festival friendly
NO SMOKING
Also available with rental through Outdoorsy.com are road side assistance and insurance. Roadside assistance includes help with breakdowns and financial protection from such occurrences. Vehicle insurance covers liability and damages up to $1 million for qualified clientele.
Extra's and add-on's are available including bikes, motorcycles, camping gear, kayaks and more.
Free ride mountain bike $250
Downhill mountain bike $250
Other bikes $250
Kayak $50
Trailer (inquire)
Rates are competitive for a vehicle of this type with discounts for extended rentals. The minimum rental is two (2) nights with a moderate cancellation policy. Check our listing at Outdoorsy.com for pricing and availability. If the van you want is not available we do have others and offer special pricing in/out of season and for extended use.
Our vans are available to rent through Outdoorsy.com. They offer a complete platform to handle booking, payment processing, customer satisfaction, roadside assistance and vehicle insurance.
Cancellation Policy
25% of the total cost of the reservation, plus the service fee, will be charged as a deposit. This deposit is not refundable.
The remainder will be charged 14 days before pickup.
A 50% refund will be issued for the unused days when cancelled less than seven days before pickup.