Sumpvee V3.14 – 2015 Custom Camper
This is a 2015 Dodge Ram Promaster custom camper van rental from 828CamperVanRental.com. The Ram Promaster features plenty of head room as well as the towing capacity to haul whatever gear you may need. . . read more below or Book Now!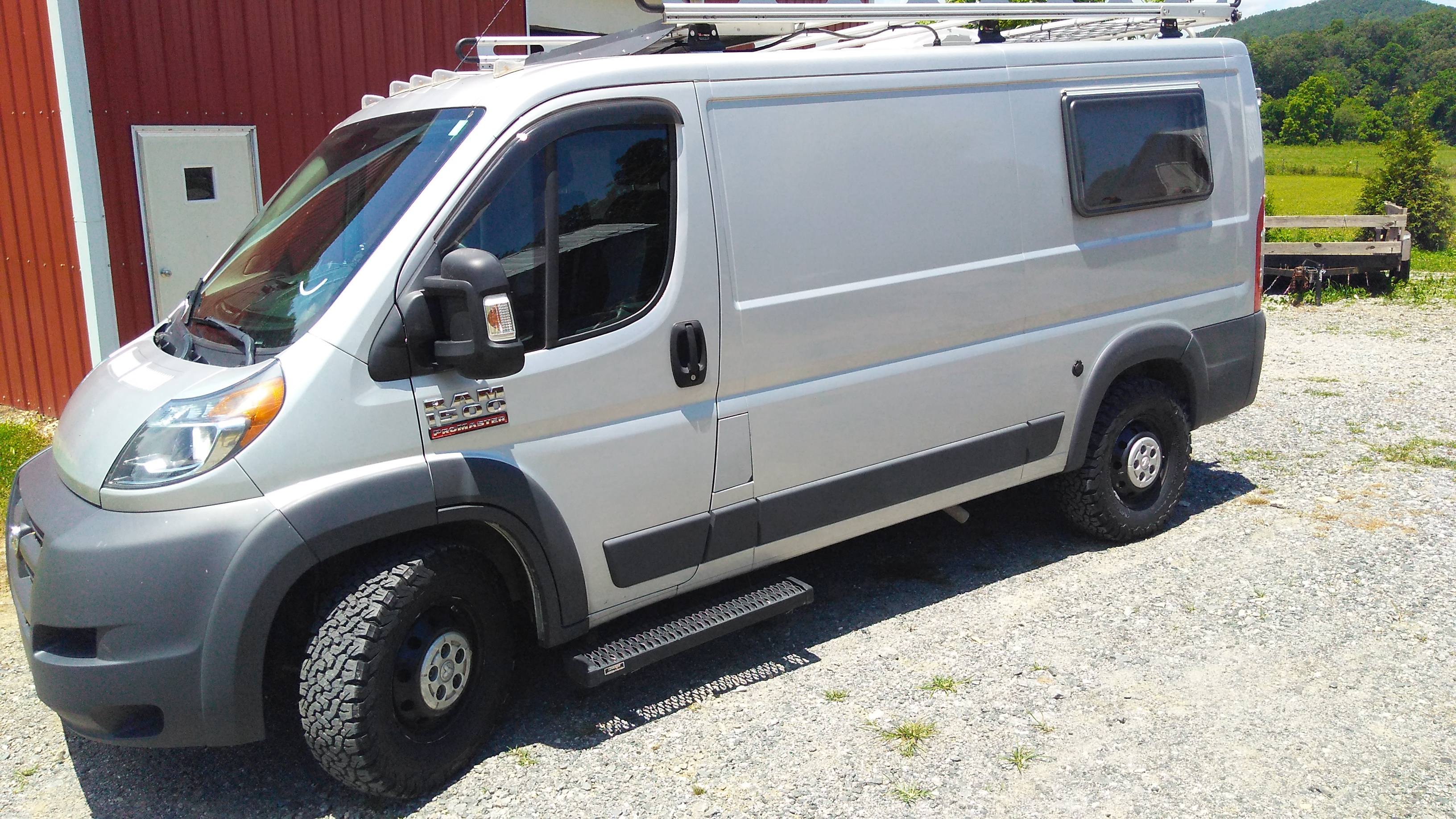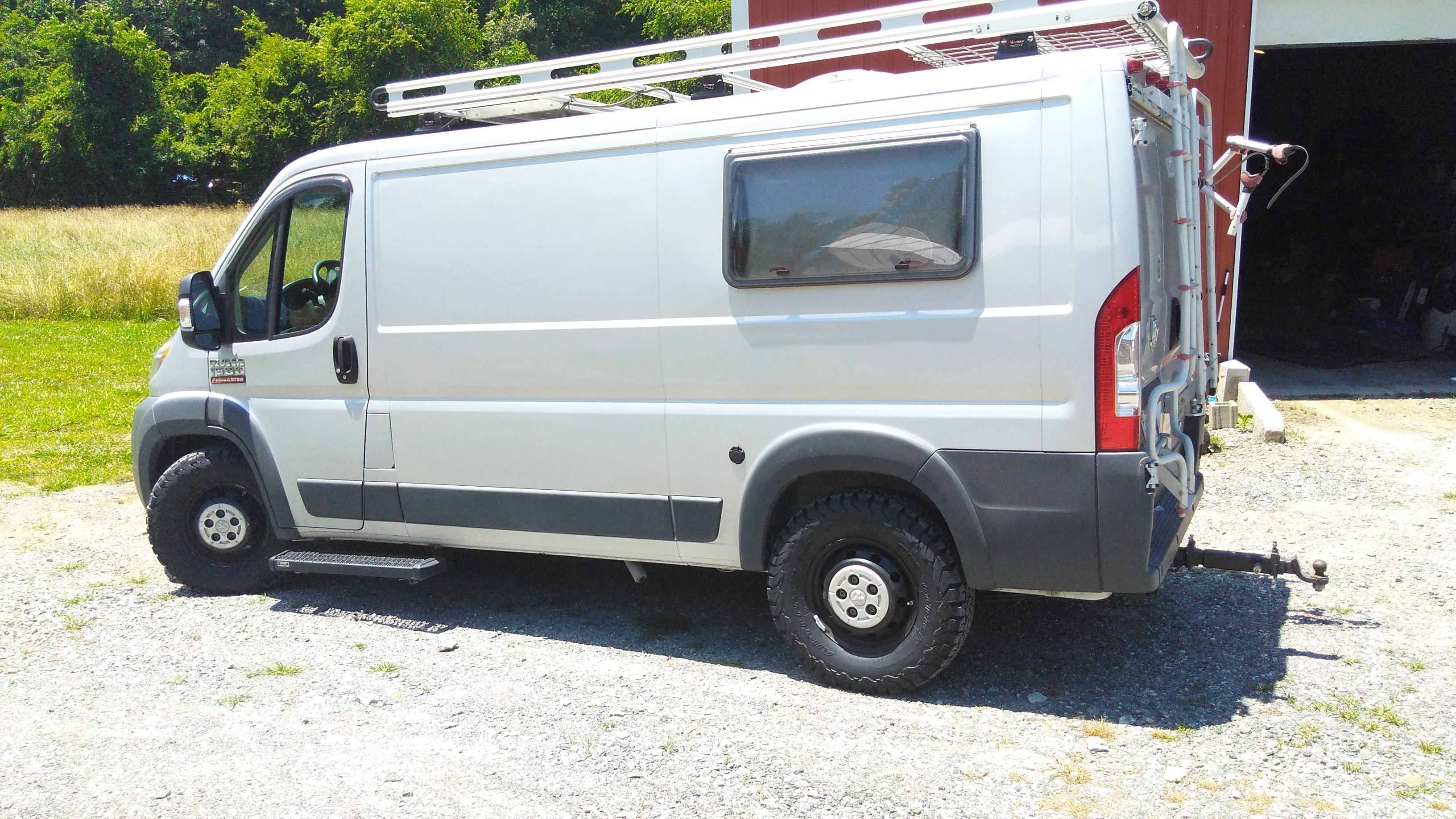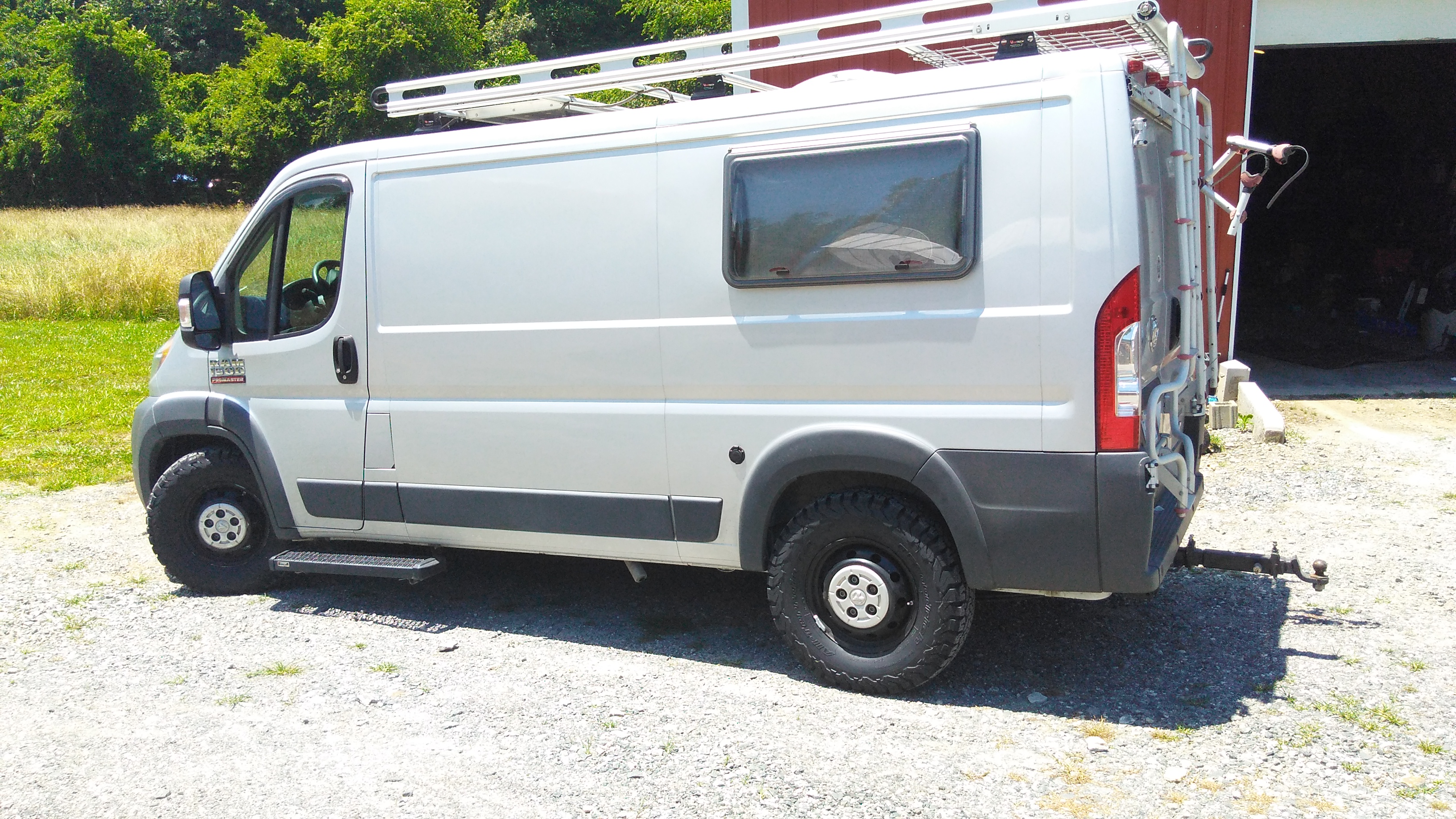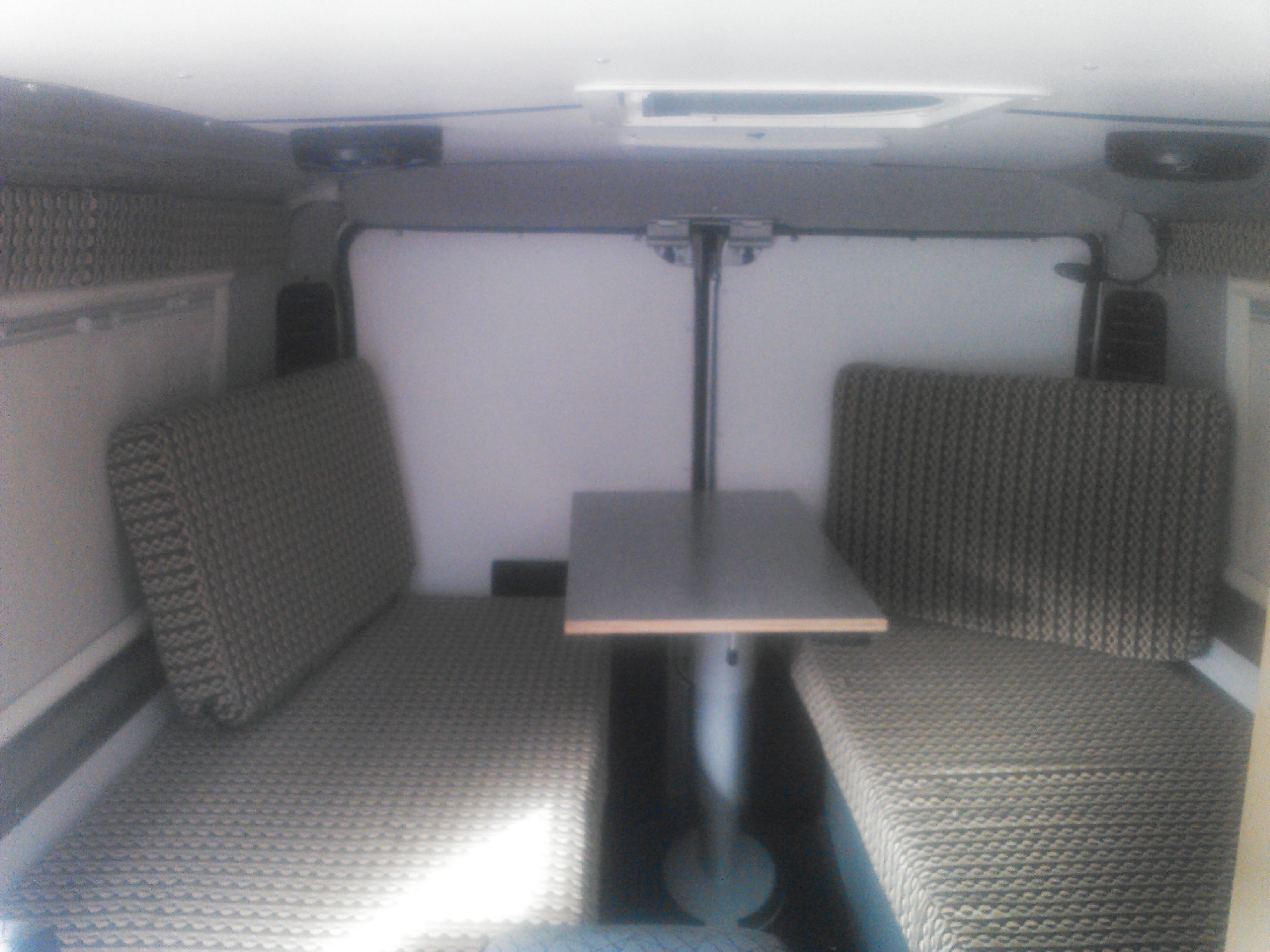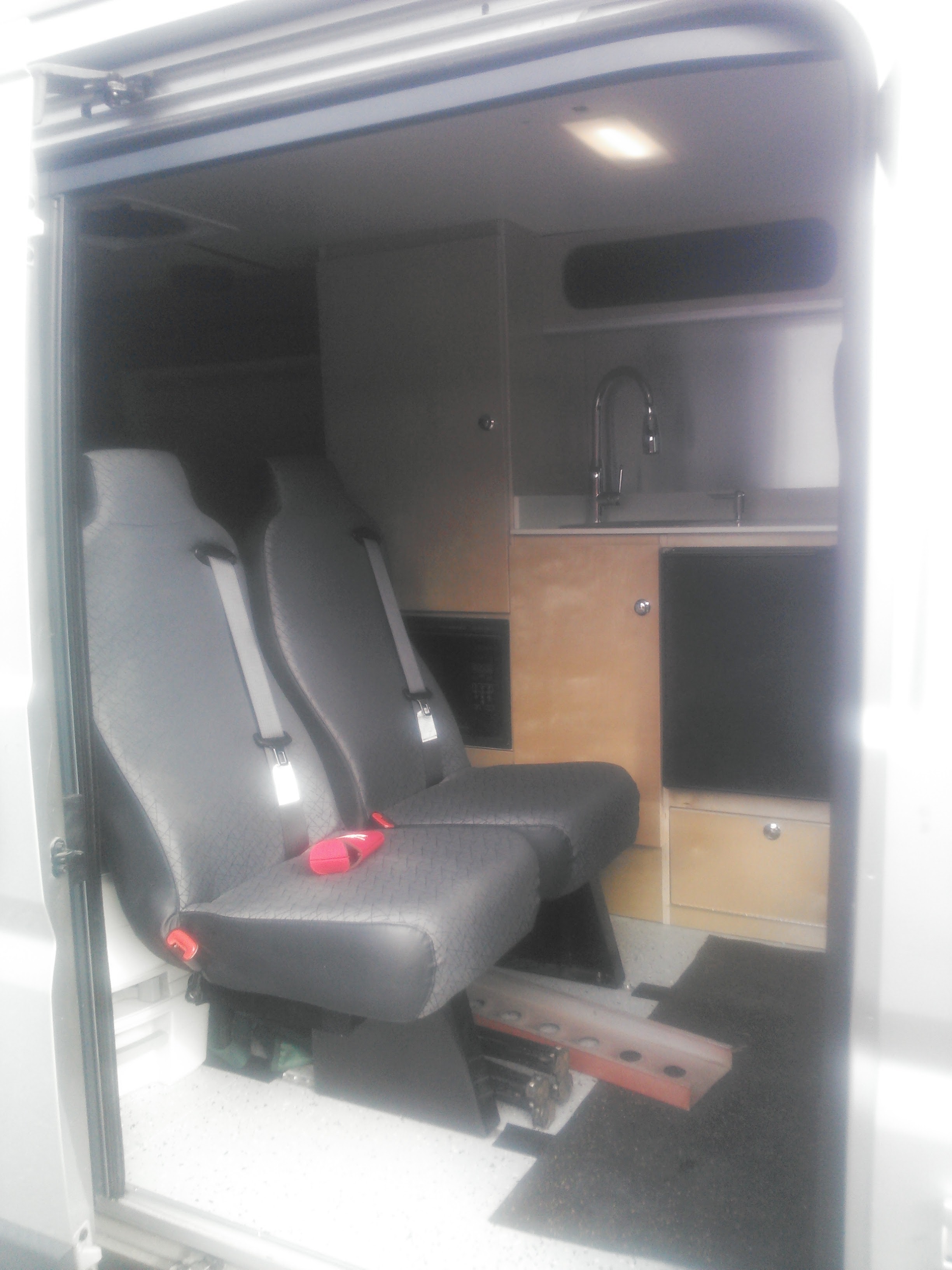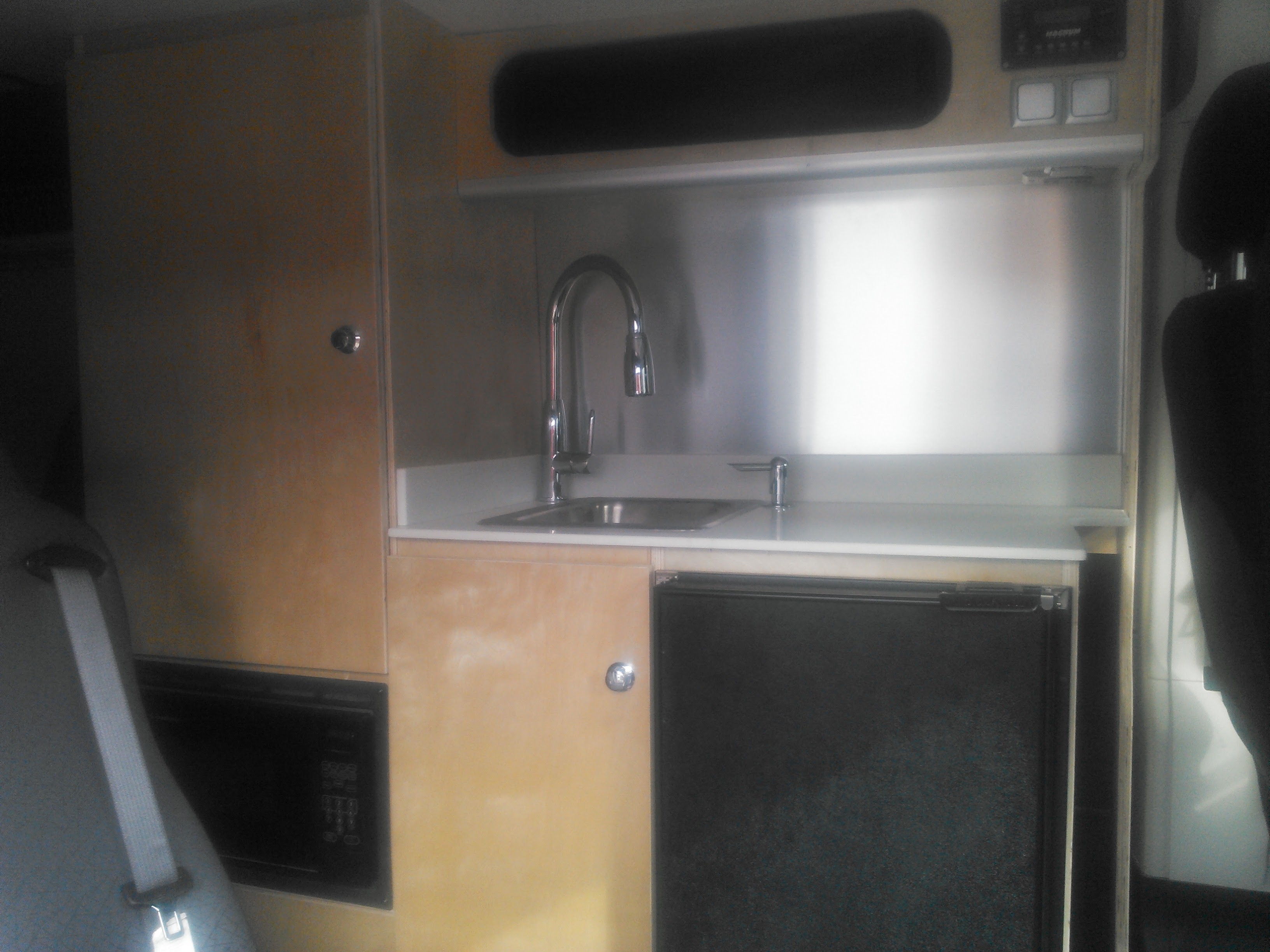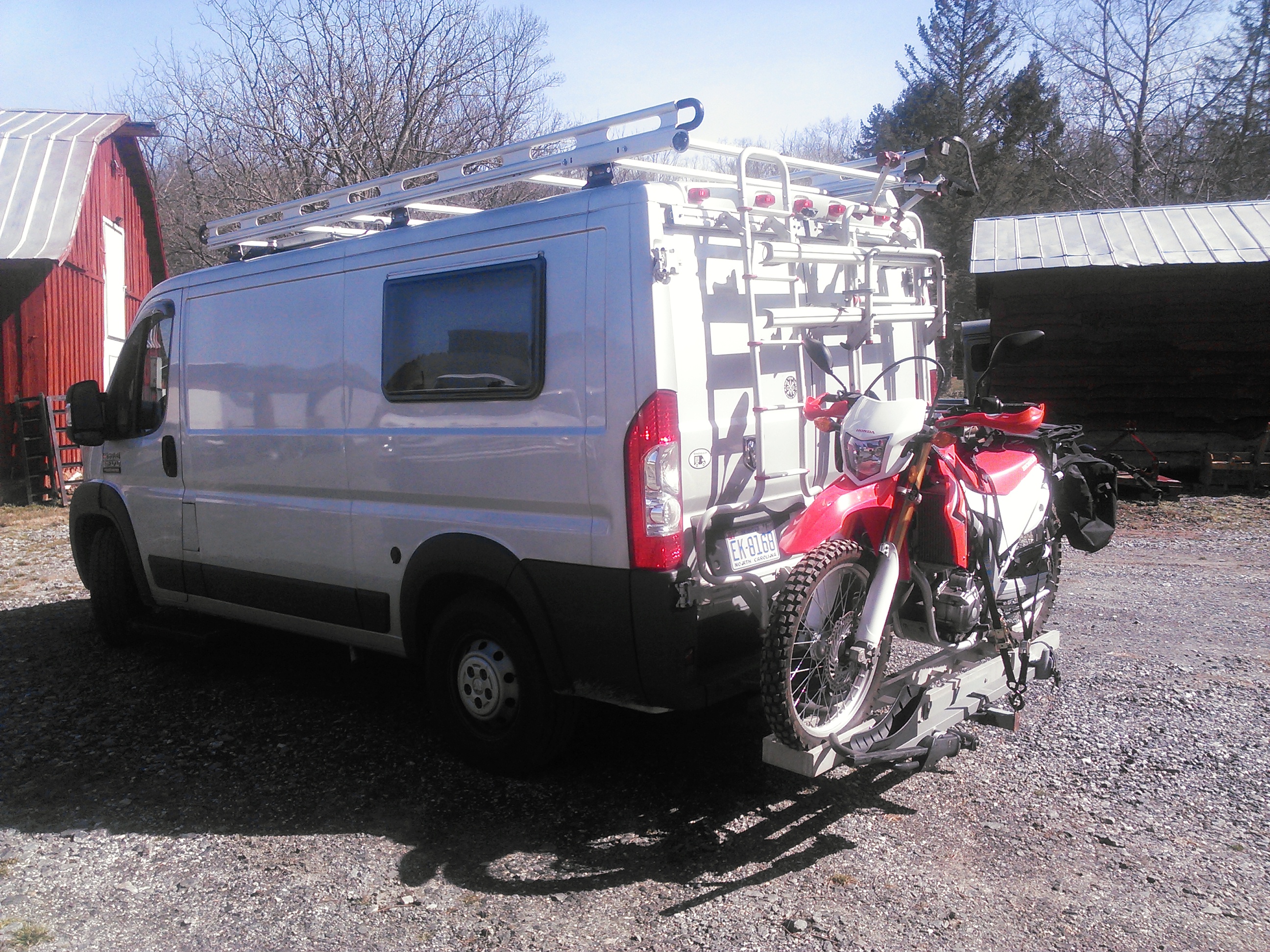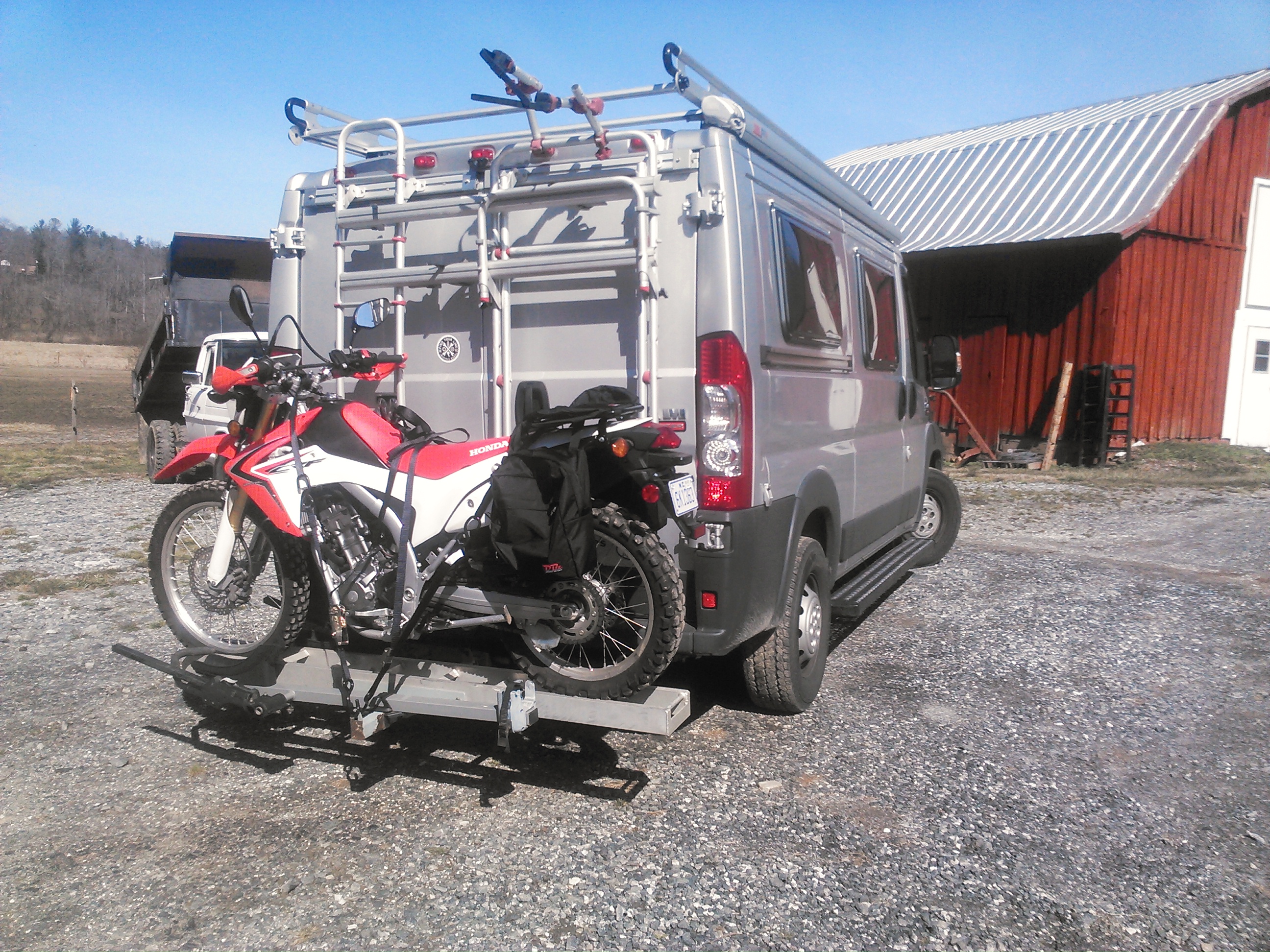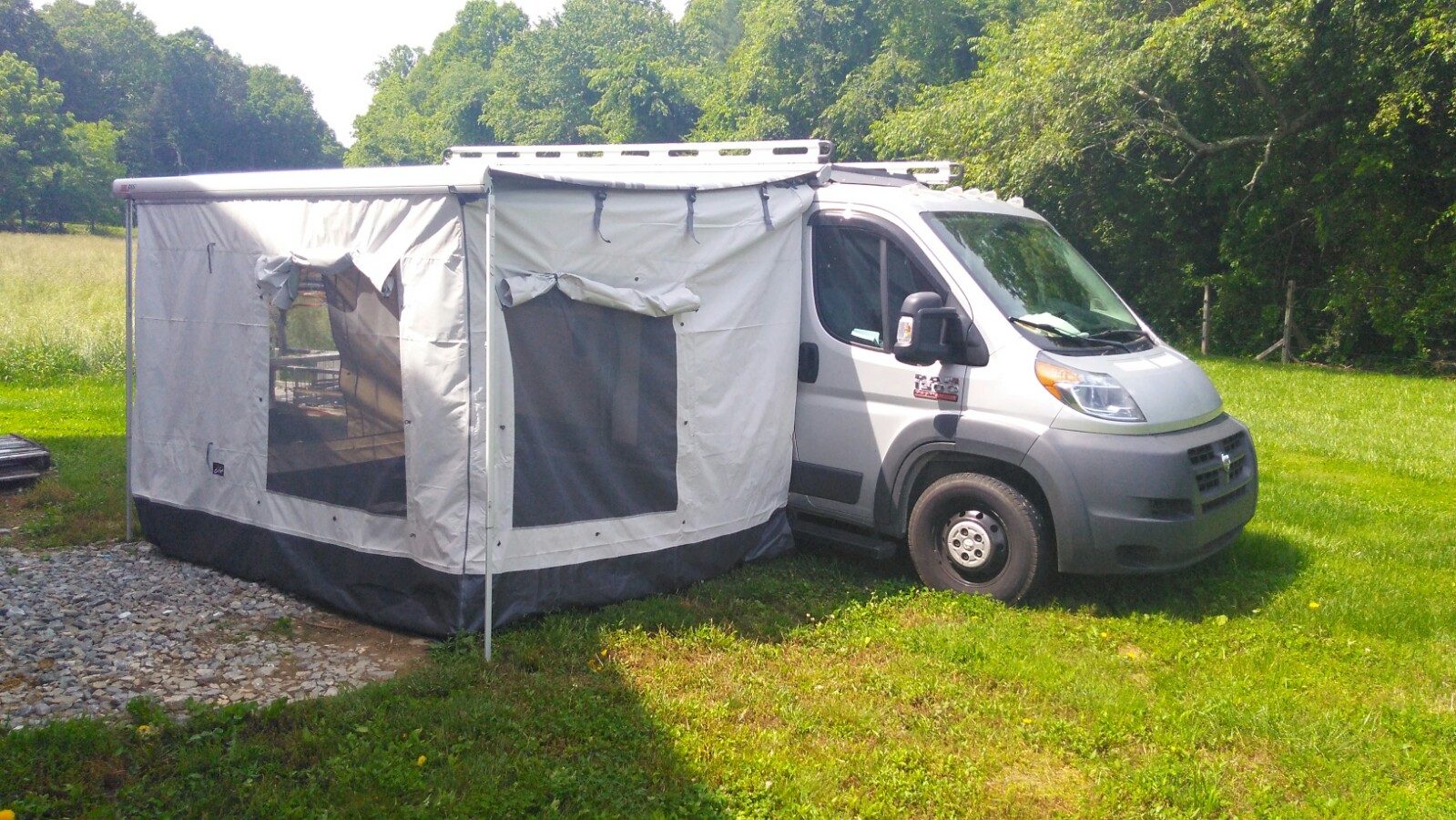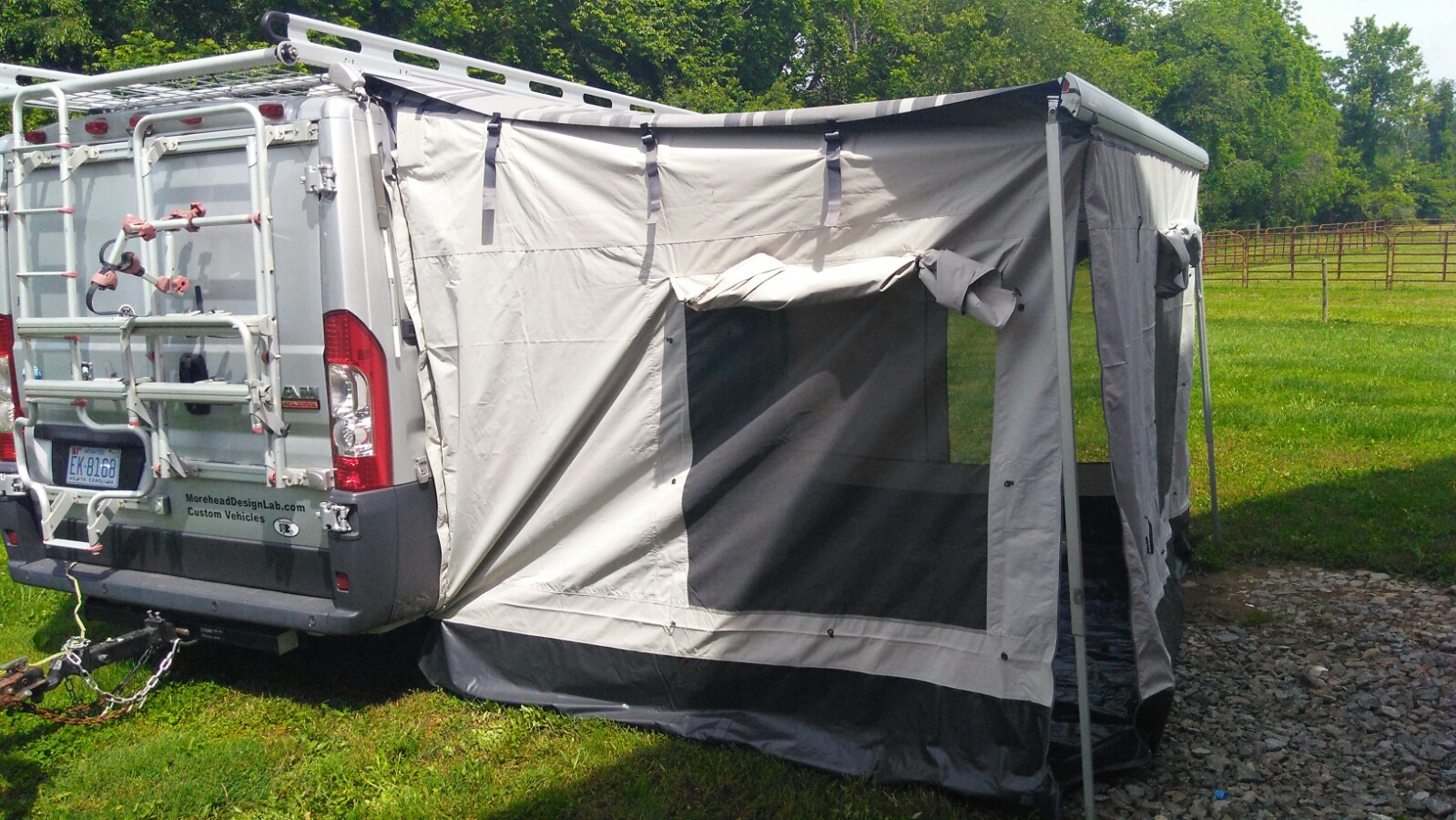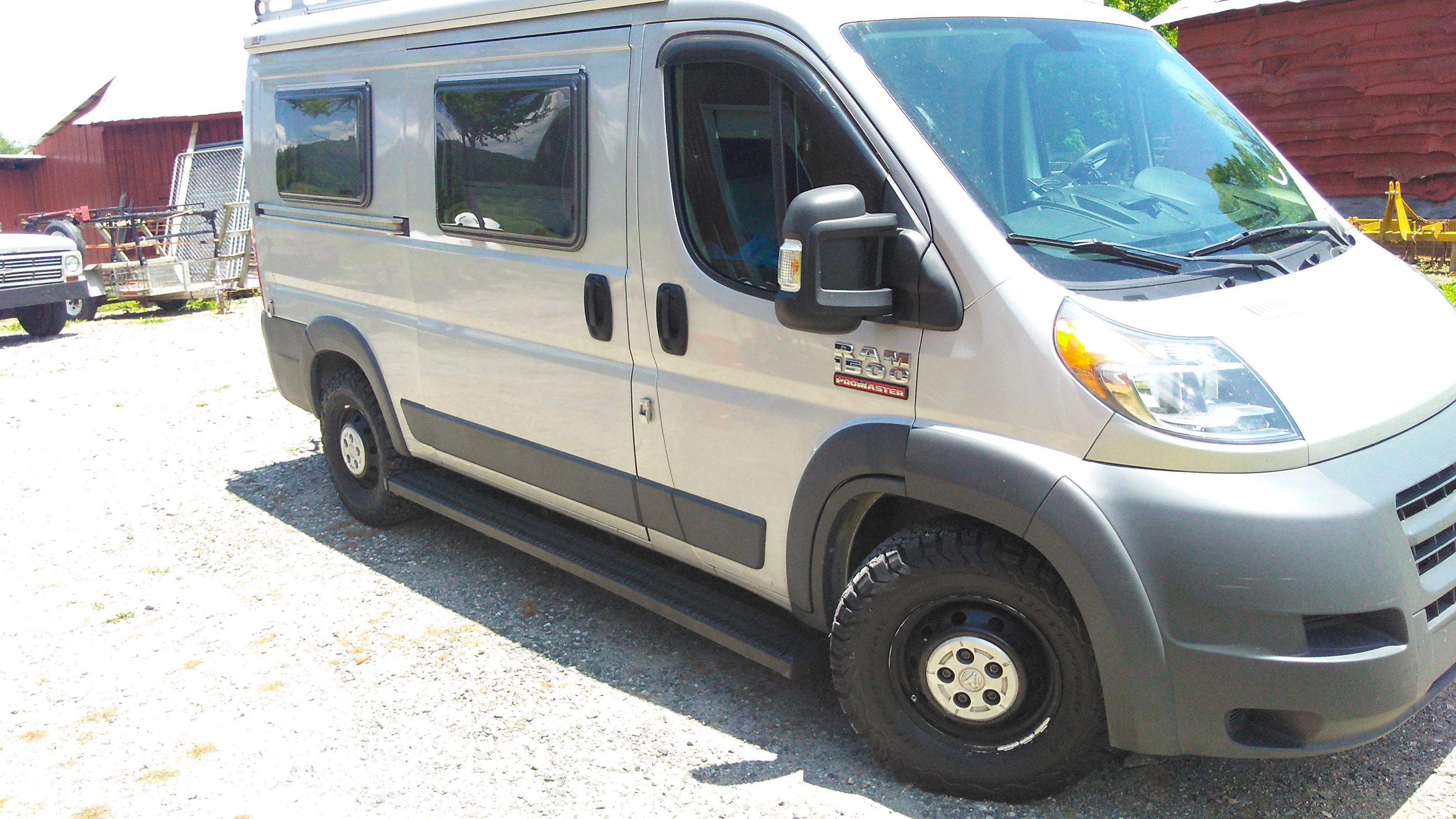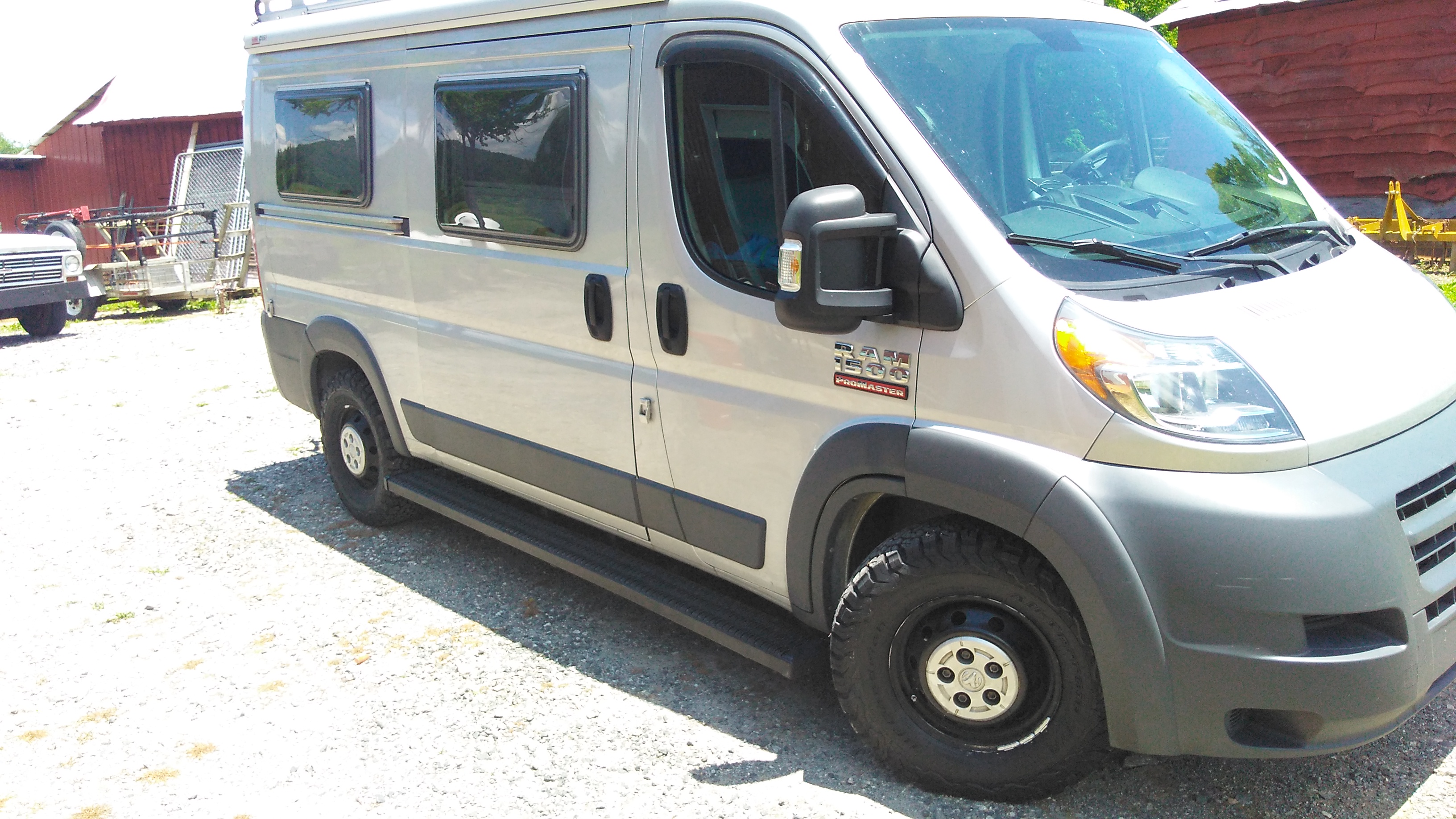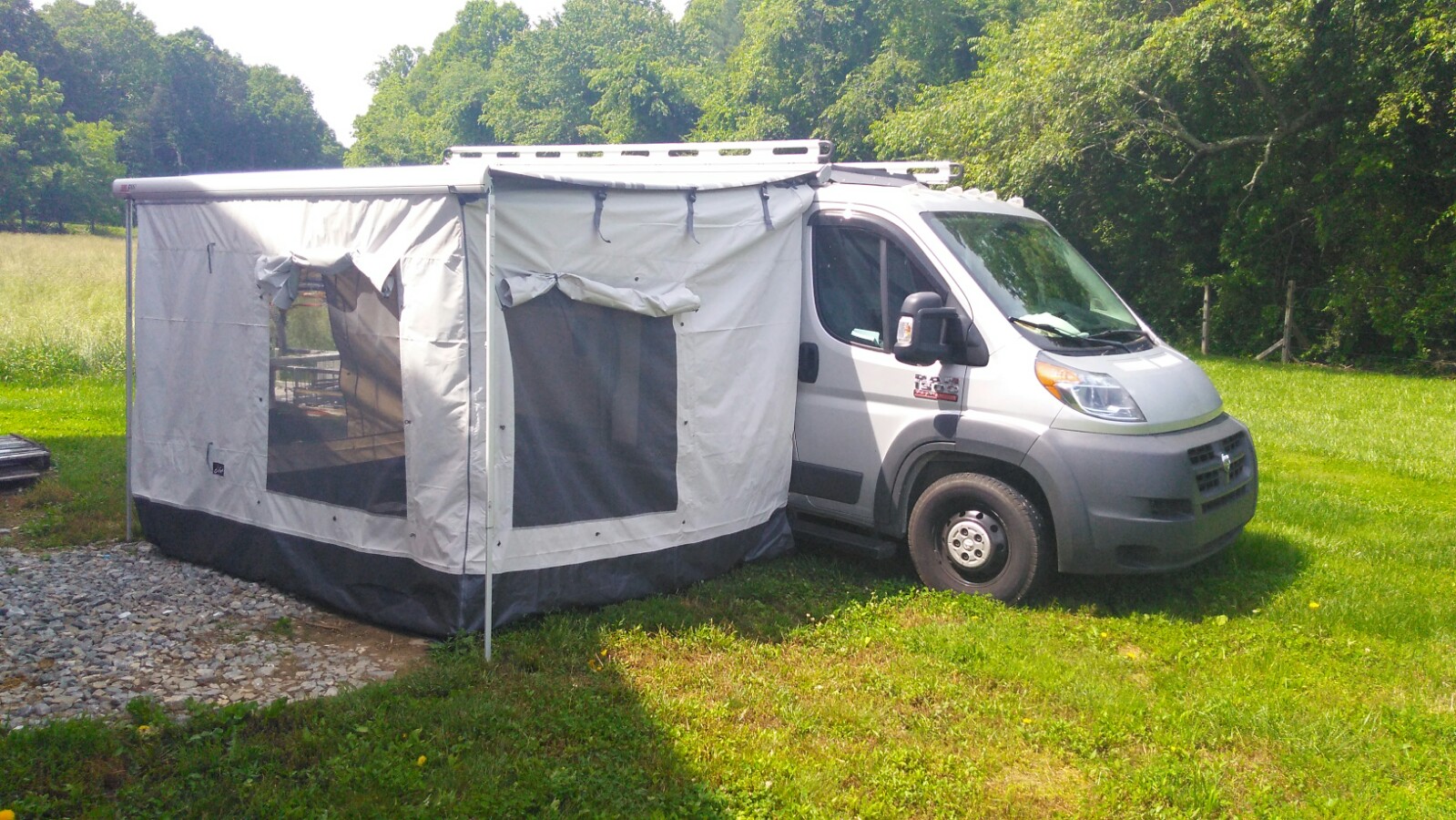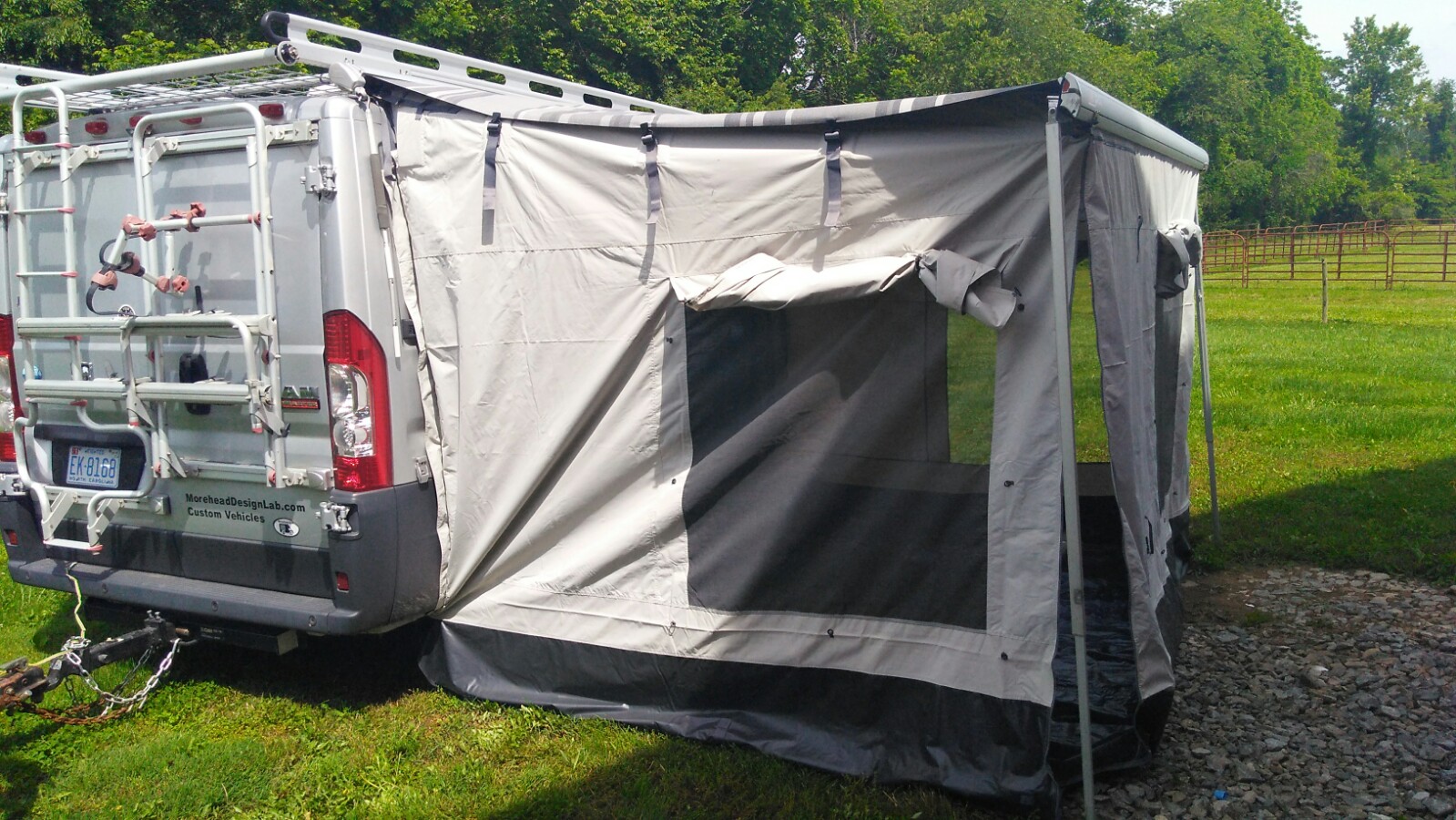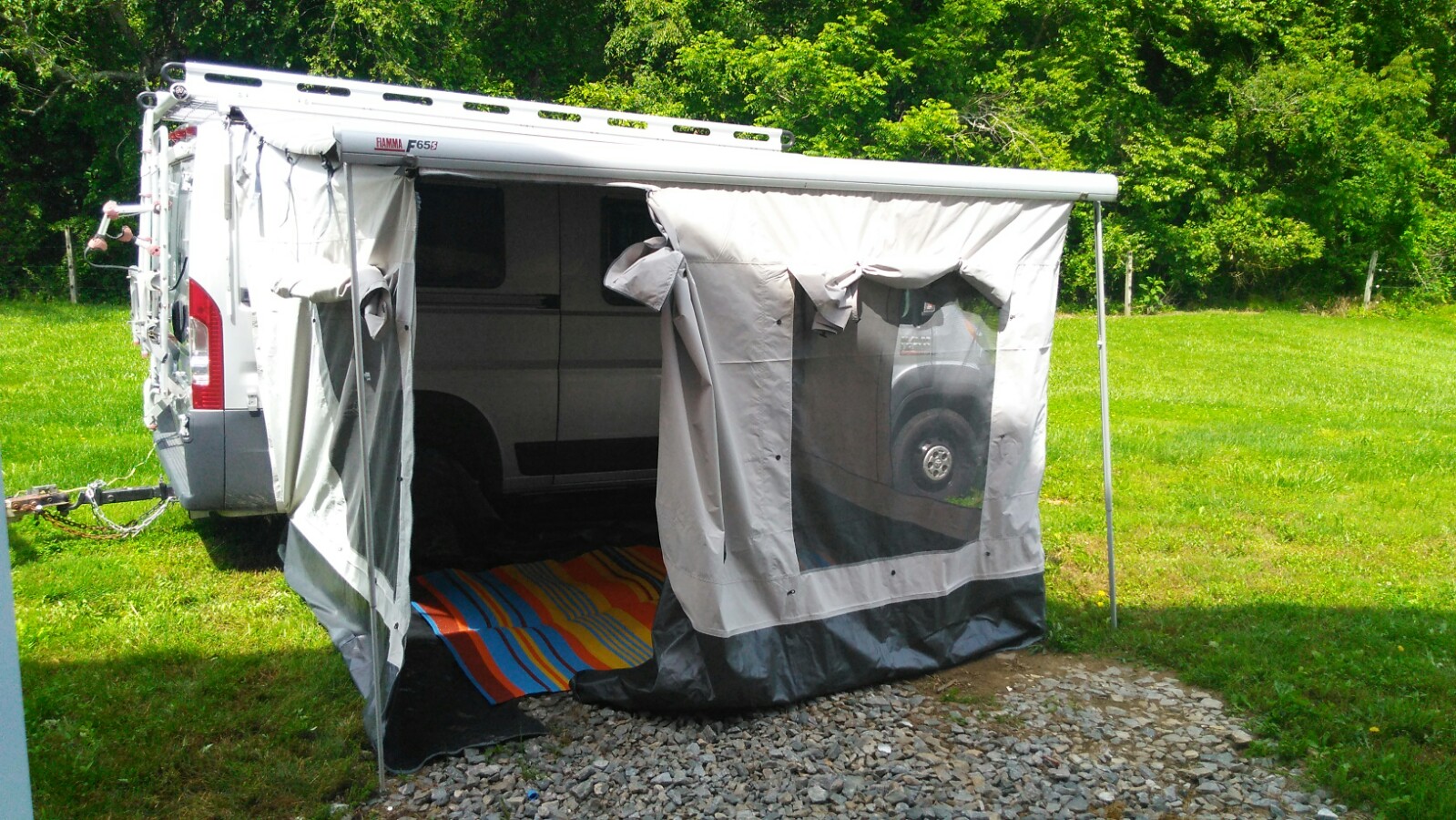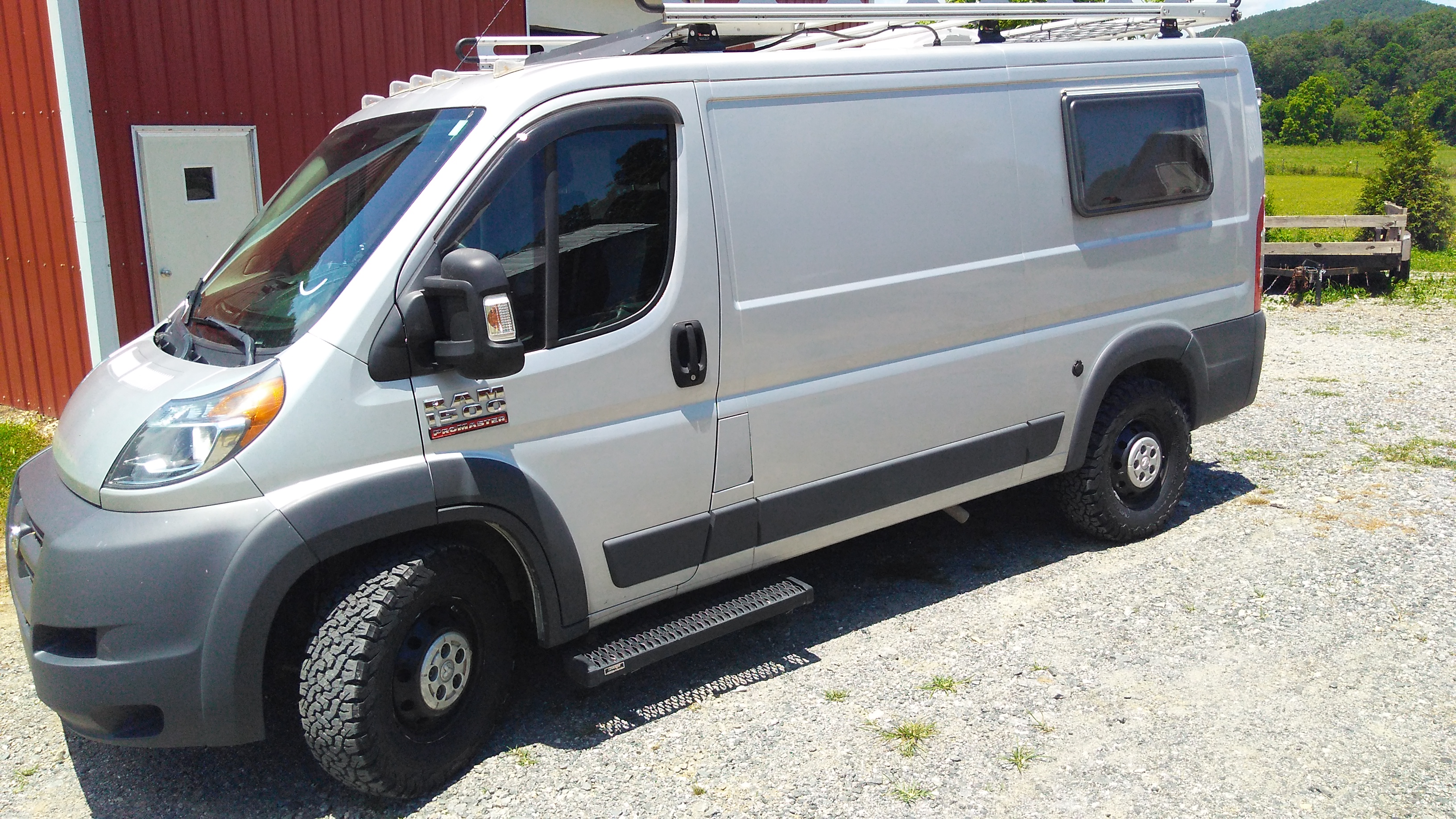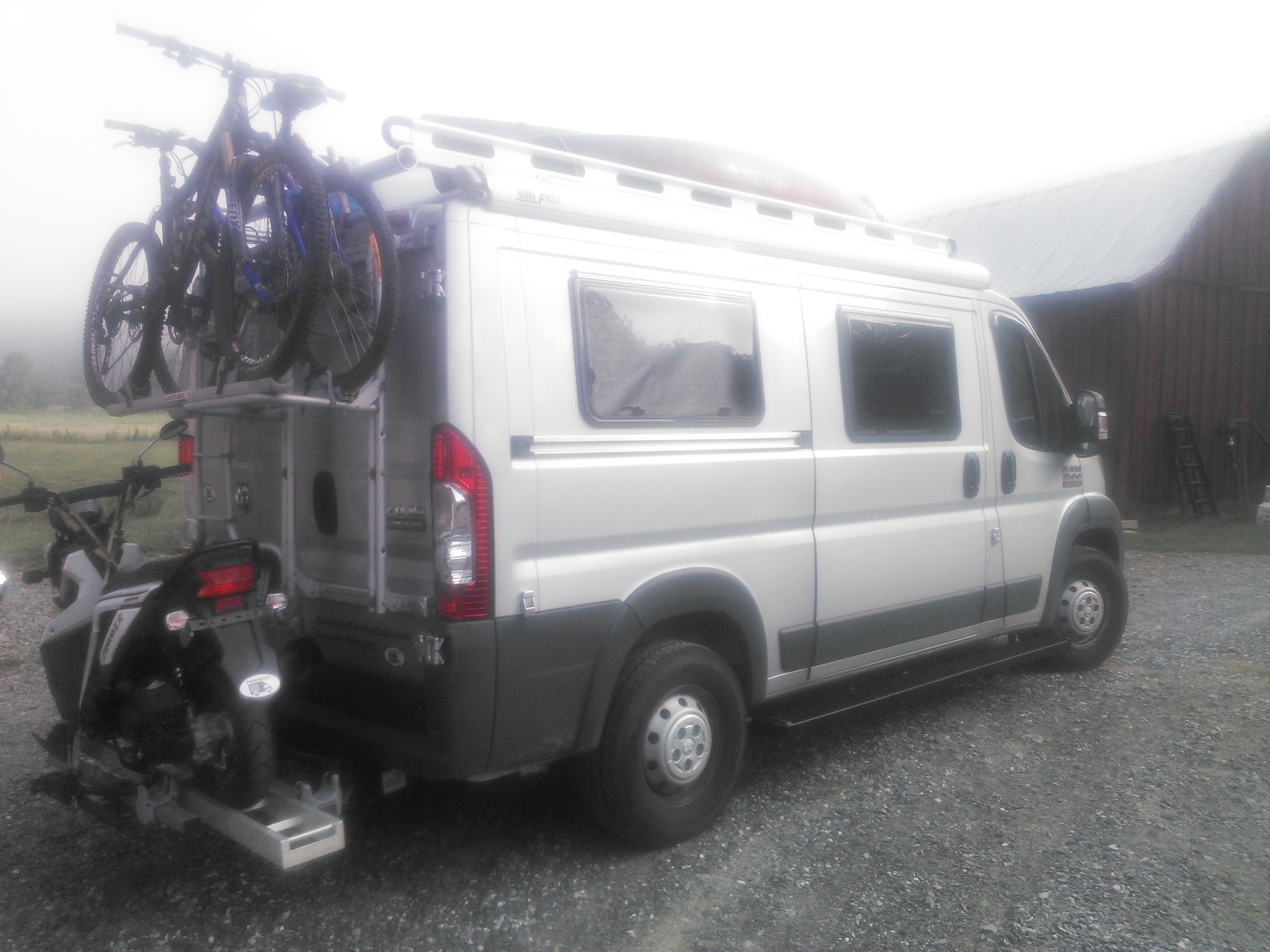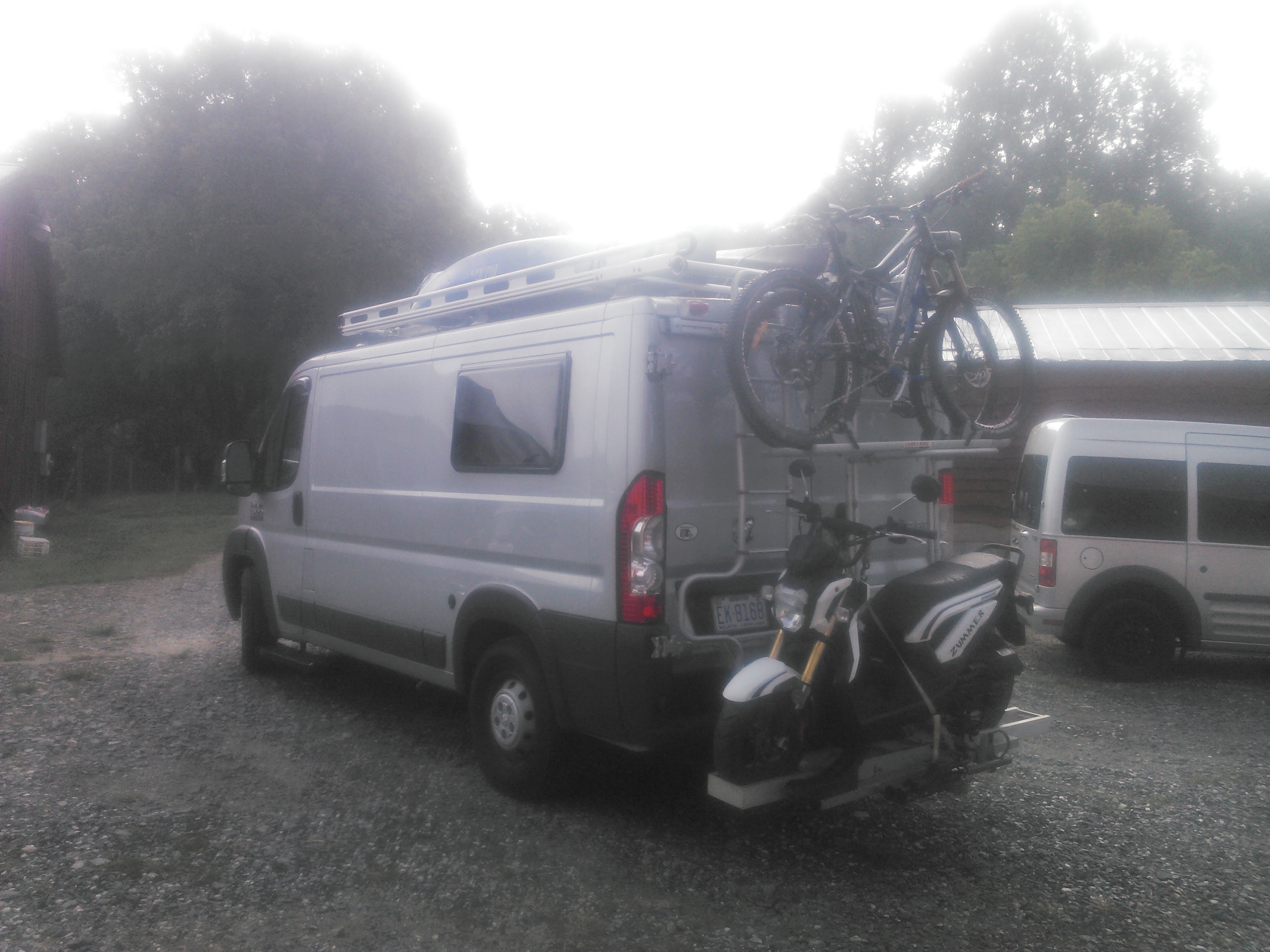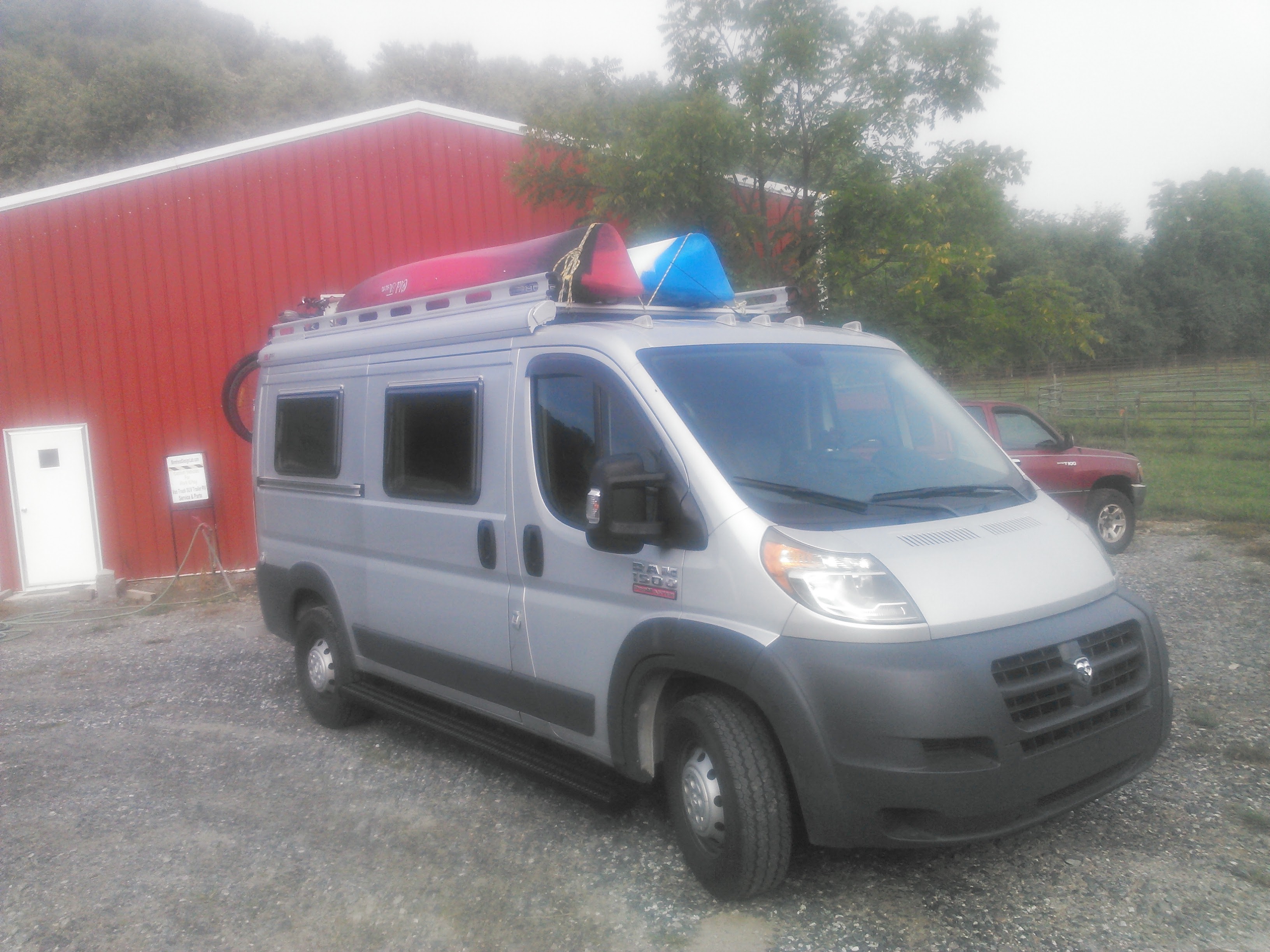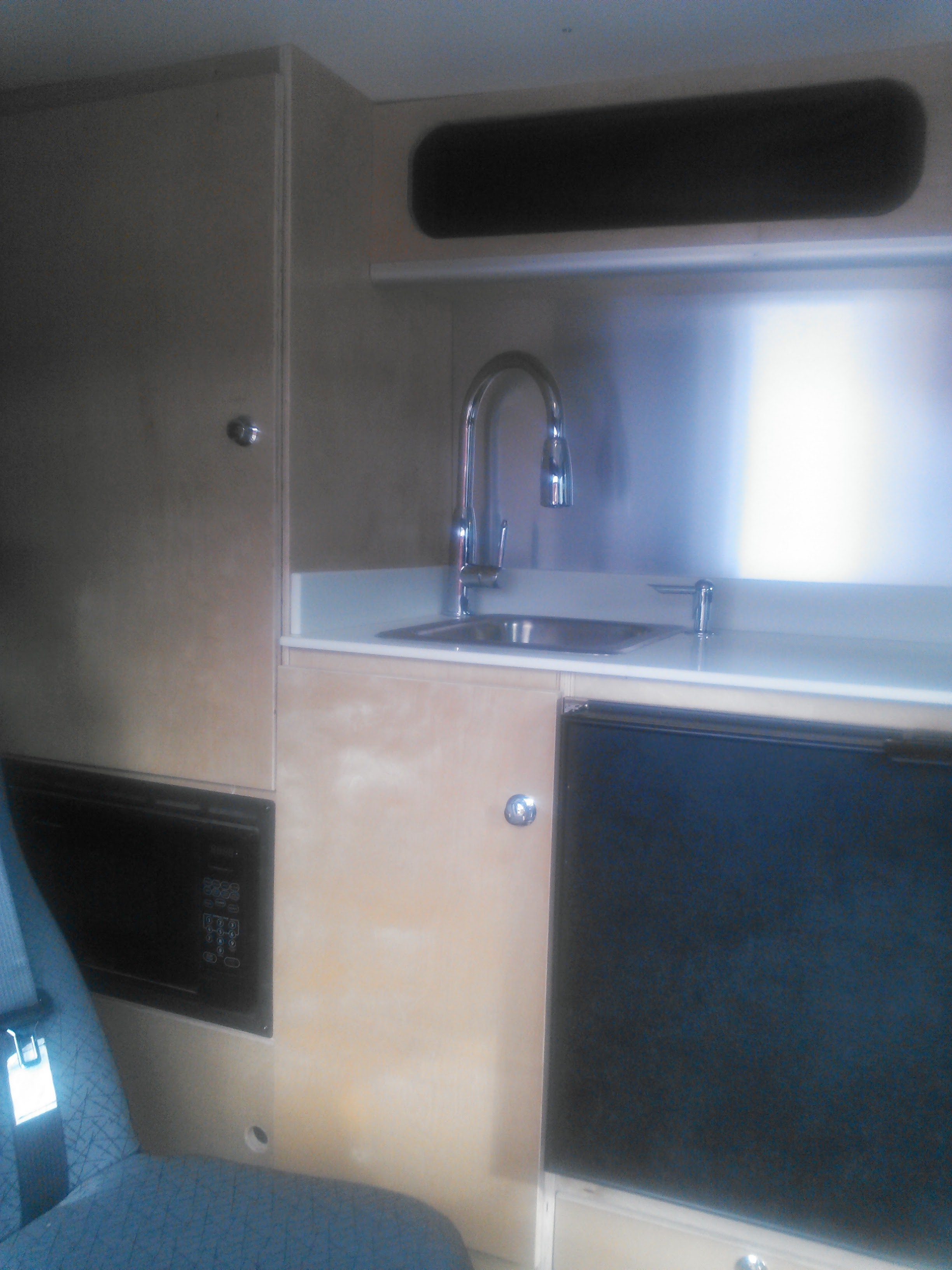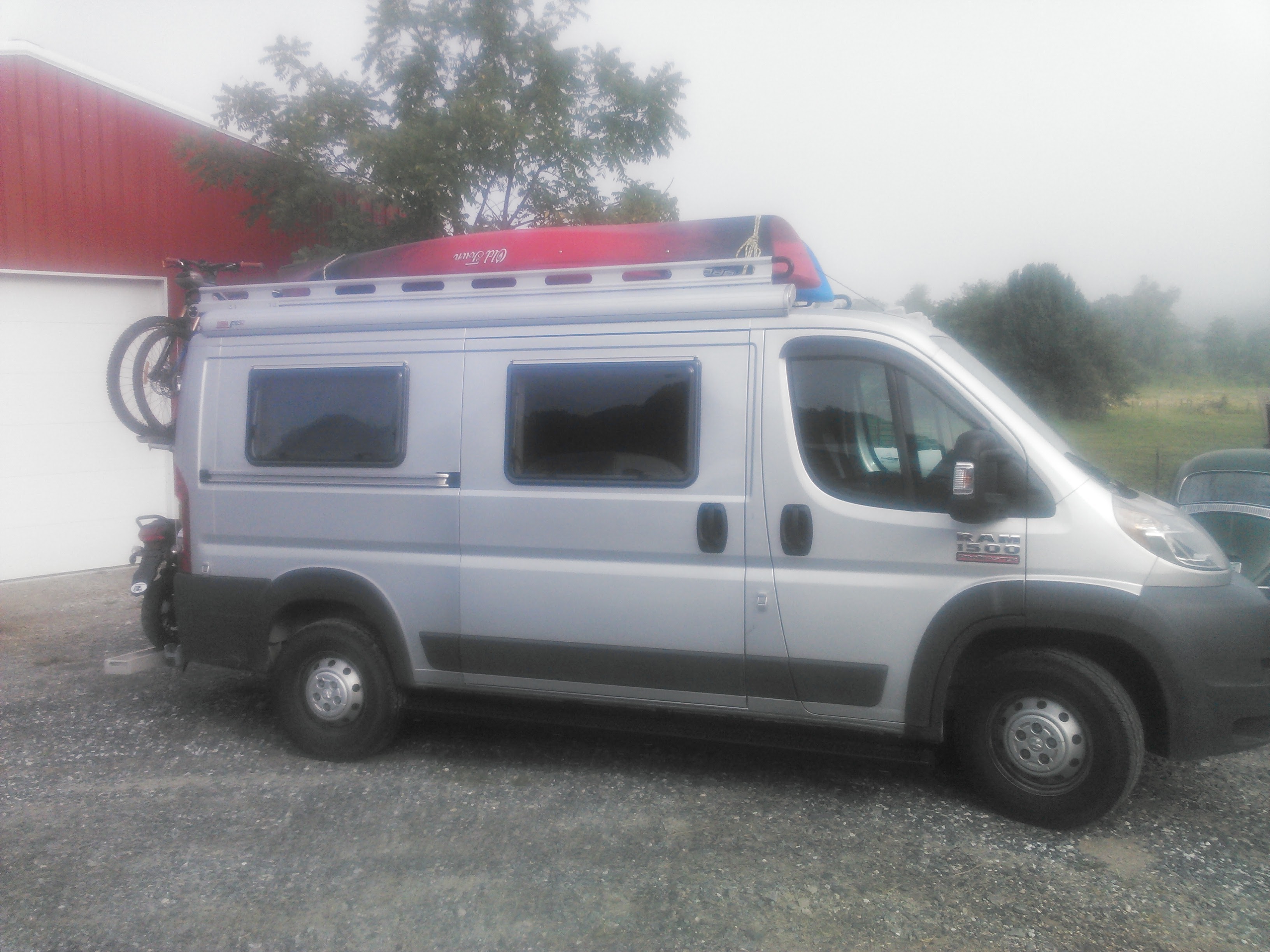 This campervan is a class B vehicle. It includes banquet seating that converts to a bed platform, a removable and adjustable table seating 4, a full galley kitchen, roof racks and ventilation. There are add-on features available including mountain bikes, motorcycles, camping gear and the trailer to carry it all.
When converted for night time the van will sleep four comfortably. The interior is styled after the European campervan experience with solar/electric/single fuel source reliability and freedom from the grid. The overall length is 17″ but it handles like a much smaller vehicle and does include back-up cameras just in case.
Air conditioning
Solar Electric/Power/AC-DC Inverter
Galley Kitchen
Stove/Refrigerator/Sink/Water
8 Gallon Tank
Dining Table
Outside Shower
Toilet
Awning
Tow Hitch
Bike Rack
Sound System
Pet Friendly
Festival Friendly
NO SMOKING
22 MPG
Also available with rental are road side assistance and insurance. Roadside assistance includes help with breakdowns and financial protection from such occurrences. Vehicle insurance covers liability and damages up to $1 million for qualified clientele.
Add on's are also available.
Freeride mountain bike $250
Downhill mountain bike $250
Other bikes $50
Kayak $50
Rates are competitive for a vehicle of this type with discounts for extended rentals. The minimum rental is two (2) nights with a moderate cancellation policy. Check our listing at Outdoorsy.com for pricing and availability. If the van you want is not available we do have others and offer special pricing in/out of season and for extended use.
Cancellation Policy
25% of the total cost of the reservation, plus the service fee, will be charged as a deposit. This deposit is not refundable.
The remainder will be charged 14 days before pickup.
A 50% refund will be issued for the unused days when cancelled less than seven days before pickup.
This is the 2015 Custom Camper located in Mills River, NC, just south of Asheville.